While we still have a few weeks of winter left, it's clear that spring and summer are right around the corner! The warmer weather cannot come fast enough for this girl! Do you feel the same?
One thing I love about my job is the variety of topics I get to cover here at Empty Nest Blessed. (Isn't it funny when I refer to myself as if I'm some big corporation?!) I write about everything from parenting adult kids and marriage to health and fitness (with lots of other stuff thrown in between!). I know from looking at my analytics that my beauty and fashion posts are your favorites. I get that! Those are some of my favorites too.
As we head into each new fashion season (fall/winter and spring/summer), one of the things I like to do is to give you a preview of the upcoming styles that you'll be seeing. (It's kind of like a style SO in the KNOW post!) It thrills me to no end when you all let me know that you saw what I told you about when you were shopping, or you got to be the "expert" and let your daughters and friends know what would be coming up fashion-wise in the next few months. After all, let's be real, as empty nesters, whenever we know more than our kids, it's fantastic! Amirite? #mamaintheknow
Today, I'm running down the 2019 spring & summer style trends you'll be seeing everywhere in the coming months. Some of it is very midlife friendly (ruching!), and some of it will probably horrify you (bike shorts!). Since it can take some time for trends to make it to the mass market, you'll remember a few of the things I mentioned from last year's spring & summer style post.
Remember that you can click on any of the pink links or images for more information or to shop.
2019 Spring & Summer Style: Classic Looks
Just like we always see plaids and animal prints in the fall, we always see florals, polka dots, and gingham in the spring. There's usually a little variation in these classics, as we saw with last fall's animal prints morphing into an explosion of snakeskin everywhere we looked.
We've seen lots of gingham in the past few years. Last year florals were big. This spring and summer, look for black and white polka dots to be the classic look that comes to the forefront. I'm snagging this top.

2019 Spring & Summer Style: Colors
A few months ago, Pantone announced the 2019 color of the year: Living Coral. (Check out my post on how everyone can wear this color, regardless of your skin tone, here.) You'll definitely see coral and other desert-inspired colors (like rusty red) this year. In terms of pastels, millennial pink will be replaced by lavender. Also, look for multi-colored color blocking and stripes. You'll see rainbow stripes but not in the typical rainbow order of colors. The color pairing of pink & red that emerged last spring will get more popular. Tie-dye will rule. Let me say that again: tie-dye will be everywhere.
2019 Spring & Summer Style: Fabrics
Tweed Jacket with Fringe Trim | Blush V-Neck Collared Knit Shirt | Gray Jeans | Necklace | Earrings (similar) | Plumping Matte Long-Wearing Lipstick (Rosewood)

In one of the most interesting trends of the year, we'll see fabrics that we've always thought of as fall & winter fabrics (think leather, tweed, and corduroy) go year 'round. Check out my springy tweed jacket in the photo above, in this post and this Instagram photo. Black, pink, red, and metallic silver threads make up the tweed!
2019 Spring & Summer Style: Embellishments
In the good news for Suz category (LOL), scallops will peak in popularity. (Y'all know I'm obsessed!) You'll also see exaggerated ruffles (See my dress at the top of this post.), fringe (See my tweed jacket in the photo above.), feathers, and embellished straps on camisoles, tops, and dresses.
2019 Spring & Summer Style: Trends
Some of the 2019 spring & summer style trends are perfect for women over 50, and some are not! And, some can work with a little modification. (Hahaha!)
Asymmetrical Necklines and Hemlines
Asymmetrical necklines and hemlines, in general, are flattering and age-friendly.
Advice for midlife women: Go for it, but exercise caution. An asymmetric neckline look can get kind of wacky at times!

Bermuda Shorts
The resurgence of this cellulite-camouflaging length is good news for women over fifty!
Advice for midlife women:  To get your legs Bermuda shorts ready, start using Advanced Clinicals Retinol Cream to even skin tone and improve your legs' texture. It's a lightweight, easily-absorbed lotion that contains Retinol and Hyaluronic Acid, along with soothing natural ingredients like Green Tea, Aloe Vera, and Chamomile. I adore this cream and so will you! (I linked to the two spa-size bottles value pack. It's that good.) To read more about why I love this product, check out this post.

Bike Shorts
I hardly know what to say about this. Seriously. No. Words.
Advice for midlife women: If you're going to wear the bike shorts trend, for the love of Pete, please wear a tunic or tee that covers your rear end. 🙂
(Bob: "Who is Pete?")

Denim Mini Skirts
Consider swapping out your jeans for a denim mini this spring & summer. The newest look will be a skirt with a frayed or distressed hemline and paired with slip-ons or tennies.
Advice for midlife women: Buy one that is long enough to cover up any unsightly veins or lumps and bumps. I'm getting this one. (Well, of course! Scallops!)

Ruching
Look for on-point ruching in strategic places on tops and dresses. It could be on the bodice, at the shoulders, the hemline, or on the sleeves.
Advice for midlife women: Go all in on this trend.

Ruffles
Chambray Ruffle Dress | Best Summer Wedges | CZ Stud Earrings | Yellow Silk Daffodils (SUCH good fakes!) | Plumping Matte Long-Wearing Lipstick (Rosewood)

Ruffles have been big for a few years now, but this year, the newest look is oversized ruffles. Look for them on bodices, shoulders, hemlines, or sleeves.
Advice for midlife women: Don't get carried away and let the ruffles get so big they overwhelm you. (Talking to myself here! LOL!)

Scallops
Scallop Sweater (Comes in 4 colors) | NYDJ Red Jeans | Necklace (pre-owned) | Earrings | Plumping Matte Long-Wearing Lipstick (Rosewood)

Pink Scallop Cami (comes in 6 colors) | Black Ribbed Duster | Black Ankle Pants | Black Scallop Sandals | Black Tassel Earrings (similar) | Plumping Matte Long-Wearing Lipstick (Rosewood)

Although we've seen this trend for a few years now, it's finally come into its own—in a big way. Look for scallops everywhere, from shoes to sweaters, and everything in between.

Square Necklines
Although a v-neckline is probably the most slimming, the square neckline is universally flattering and is especially good on women with long, narrow faces.
Advice for midlife women: Start now moisturizing and exfoliating your neck and decolletage. I've found Advanced Clinicals Retinol Cream helpful in this area to brighten and even skin tone. To read more on this, click here.

Peter Pan Collars
Peter Pan Collar Sweater | NYDJ Blush Jeans | Navy Suede Block Heel Sandal (very similar) | Kendra Scott Custom Earrings | Apple Watch | Plumping Matte Long-Wearing Lipstick (Rosewood)

This throwback to our childhoods can be sweet and stylish!
Advice for midlife women: Beware of looking too nerdy in this look! Balance the conservatism of this style with fun bottoms. Check out my photos above and this recent Instagram photo where I styled a Peter Pan collar sweater with blush jeans and block-heeled peep toe sandals.

Puffy Sleeves
This girly trend was everywhere on the runways last year. Expect it to be around for a couple of years. Wear puffy sleeves strategically to balance your shoulder-to-waist proportions and make your waist look smaller.
Advice for midlife women: Don't go too big on the puff factor, but do embrace this trend for its coverage of that pesky upper arm area.

Tie-Dye
You'll see the tie-dye trend everywhere, including shoes, handbags, and more!
Advice for midlife women: Wear tie-dye, but beware of the dreaded head-to-toe look. Before you buy a piece, ask yourself if you look too young or like you're trying too hard.

White Tank Tops
If there's one inexpensive must-have item to add into your existing wardrobe this season, it's a white tank top to wear under blazers, cardis, etc. The good news is that you can wear a regular bra and the straps probably won't show.
Advice for midlife women:  Don't chintz out on this item or you won't be happy with the quality! The white tank will be a wardrobe staple, so invest in a good one that isn't see- through and that covers your bra straps. All of the ones I linked below are good quality and under $40. Consider buying two, because you know white shirts are a magnet for stains!

I know this was a looooong post! Did you learn a lot? I hope so! What trends are you going to embrace? Which ones are you going to skip? I'd love to know, so leave me a comment, okay? Thanks for hanging with me through it all and using my links to shop! It really means a lot to me. Come back later this week as Empty Nest Blessed's 2019 Spring & Summer Style Week continues! On Wednesday we'll be taking a look at the handbag and accessory trends, and on Friday we'll be all about shoes. 🙂
I don't want you to miss a thing, so be sure to sign up for my email list if you haven't already done so!
Blessings,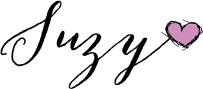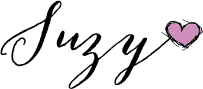 My photo by Megan Weaver.