How do you wake up in the mornings? Do you wake up happy or grumpy? I mean, we all wake up a little sleepy, at first, but I'm convinced that the way you spend the first couple hours of your day can make a huge difference in your physical, emotional, and spiritual health the rest of the day. (Not to mention, in your productivity!) Today, I'm sharing my morning routine, along with the cutest pair of Valentine's PJs you've ever seen!
First of all, let me say…you'll have to excuse my bedroom in these photos! It's in big-time transition! If you've been watching my Instastories, you know that I'm in the process of completely redoing the bedroom decor I've had for over 14 years. I'm making huge changes! If you want to see the new fabric I'm basing everything around, I included a swatch in this post, although it really isn't very true color-wise. In the meantime, I snagged these inexpensive faux-fur throw pillows to give me a nice white background for these photos. I told you in my New Year's Resolutions post that I was going to be sharing more of myself with you this year than ever before (yikes!), so I actually did my January photo shoot at my house! We shot outside by the pool, on the staircase, in Bob's study, etc. This photo was shot in our in transition bedroom, of course! (Don't worry, I'll do a fun before and after reveal when everything is finished!)
Okay, now onto my morning routine!
If you Google "self-discipline," this is what comes up:
Dictionary result for self-discipline
noun
the ability to control one's feelings and overcome one's weaknesses; the ability to pursue what one thinks is right despite temptations to abandon it.
I second that definition! I am tempted to abandon most parts of my morning routine, most days. But I don't. Self-discipline is difficult.
My Morning Routine: The Discipline of Good Sleep Habits
Lots of women over fifty suffer from sleep struggles. I do, sometimes! In fact, when my nest first emptied, it was one of the first things I decided to work on. (I shared some tips that have worked for me in this post.) I've found it's really important that I send my mind and body strong signals that I'm getting ready to go to sleep by keeping a fairly consistent bedtime-time routine. The biggest challenge for me has been to discipline myself to go to bed and get up at consistent times! I'm more of a night-owl, and I have a hard time switching my brain off at night. Do you have that problem too? I found that if I didn't have a firm bedtime, it would just keep getting pushed back a little more all the time and pretty soon, it was midnight and I was still up! Then I had trouble waking up at early enough to do everything I wanted to do before I had to either leave the house or start working. 🙁
Lately, I've started going to bed at 10 p.m. and setting my alarm for 6 a.m. If I can't fall asleep right away, I remind myself that my body is resting and that's good for me too. I tell myself that between now and 6 a.m. is the time I've designated for sleep, and during that time, that is my only job! I wouldn't try to write a blog post and make dinner at the same time, so doing anything other than just focusing on my "job" between 10 p.m. and 6 a.m. is ridiculous! That self-talk has really helped me, as has writing a to-do list for the next day sometime before I climb into bed.
My Morning Routine: The Discipline of Getting Up
Listen, even if you're the most morning-est person ever (um, that would be Bob…), nobody feels good for the first minute or two after the alarm goes off! And the snooze button only makes things worse. DO NOT let yourself hit the snooze! The sleep you get after your initial alarm goes off is not quality sleep, and you're only deferring the inevitable. One thing I've started doing first thing after I turn off the alarm is these six stretches. Doing them prevents me from falling back asleep and helps me get my body moving slowly and gently. They feel really good and now I find myself really looking forward to them when the alarm goes off!
As soon as I get out of bed, I strip off my jammies and put on my workout clothes! Since we just exercise at home, I only wear a sports bra and shorts, so if it's cold, I put my yummy pink fleece robe on top to keep me warm. Y'all, I am super picky about robes! They have to be soft, warm, and well, kind of, comforting! This one checks all the boxes, and I just adore it!  (Have no fear! If you're not a pink person like me, it comes in lots of other colors.)

My Morning Routine: The Discipline of Nourishment
After getting dressed, I head straight to the kitchen to eat! I know there are people who like to work out on an empty stomach (Bob is one of them.), but I just can't do it. If I do, I end up getting shaky and light-headed while I'm working out. So I eat a light breakfast before I exercise and drink a cup of tea. Lately, I've been using this protein powder, but sometimes I just do sunflower butter on a piece of gluten free toast. (Note: This doesn't hold me until lunch! I always eat some kind of snack around 10 a.m.)
My Morning Routine: The Discipline of Exercise
I always do some body weight strength-building exercises plus some cardio. For cardio, I either do a 15-minute jumping jack workout, a free Fitness Blender workout video, or a combo of the treadmill and elliptical, depending on how much time I have that morning.

My Morning Routine: The Discipline of a Quiet Time
After I work out, and once I've cooled down, I sit down on my bed for some quiet time with the Lord. During this time, I work on my Bible Study lesson for the week, pray, and write in my journal. This year we're studying the book of Judges in Bible Study (this is the book we're using), and it's so good! If you've never studied the Bible before, but you'd like to learn how, I highly recommend this book. It's the one I used when I was trying to learn. I was so clueless that I was too embarrassed to go to an organized Bible Study for fear I would make a fool out of myself! (I later realized that those feelings were so silly because everyone was so welcoming and encouraging!) I spend some time in prayer (BTW, this book has revolutionized the way I pray for my kids). and then I journal for a few minutes.

Journaling is one of those disciplines (kind of like exercise) that I have to make myself do, but that I'm always so glad that I've done in the end. One thing that I've found helpful is to jot down the things I'm thankful for at the end of each day in the same journal that I use in the morning. It helps me remember God's blessings from the day before, and anticipate that the blessings of the day to come will be just as wonderful. I use the "official" Empty Nest Blessed journal that I designed just for my readers in conjunction with my friend, Steph Weibring, who owns Joy Creative Shop. She's got a couple other adorable journals in her shop right now (click on any of the images below for more information), along with some darling Valentine's Day gifts and cards. BTW, Joy Creative Shop is going to be one of the vendors at my FREE Makeup Class for Women Over 50 on February 7 in Dallas. The deadline has passed to enter for one of the twelve actual seats in the class, but it's not too late to sign up to attend, watch, learn, shop the vendors, participate in the amazing raffle, meet me, etc! For more information, click here. To sign up to attend, click here.

My Morning Routine: The Discipline of Self-Care
I lay out my clothes, accessories, and jewelry the night before, so in the morning I can get ready without giving it too much thought. While I'm doing my hair, I usually listen to one of my Spotify playlists or watch something on Netflix or \ Amazon Prime. You may remember that I told you last week about the series I just finished on Amazon Prime called Vanity Fair. I'm obsessed with period pieces, and I went into deep mourning when I finished Downton Abbey, The Crown, and Call the Midwife, so I was happy to find something else I liked! Of course, I'm done with Vanity Fair now too, so I need some more recommendations! 🙂 Please leave me a comment and give me some ideas, okay?
My Morning Routine: The Discipline of Work
By 9 a.m. at the latest, I'm usually standing at my desk getting to work! I always start by putting up an Instagram post, planning my evening Instagram post, and touching base with my precious assistant, Emily. (More about her in this post.) Then I tackle emails, answer blog comments and social media DMs, and get organized for my upcoming posts, photo shoots, appointments, or events.
Although I'm a person that thrives on variety, I've found that the sticking with a disciplined morning routine helps me go into my day with joy! By 9 a.m., I've "exercised" my mind, body, and heart. Everything that happens the rest of the day sits on the firm foundation of the disciplines that I've already accomplished.
Heart Pajamas (XS & S only) | Heart Pajamas (All sizes) |UGG slippers (similar) | Gemstone Heart Hoop Earrings | Apple watch | Nail Polish

This super soft jersey knit heart pajama set was definitely more than I usually spend on jammies, but I just love the quality and the feminine details that Kate Spade always works into her clothes (and PJs!). I just love the flounce sleeves—and hem (!), the hi-low top, and the pants pocket. #welovepockets 🙂  They run large (pretty much as jammies should, right?!), so you might consider ordering a size down. I'm wearing an XS. I paired the jammies with these darling UGG slippers. Mine are from last year and have a satin bow, but this year's version has a velvet bow.
Although I don't usually (ever!) wear earrings to bed, I couldn't resist adding these darling gemstone heart hoop earrings from Soul Stonz. They come in three sizes with lots of different gemstone options. (I'm wearing the small ones with a white moonstone instead of this pink stone.) I gave away a pair on my Instagram this weekend, and I'm so excited that Soul Stonz will also be one of the vendors at my FREE Makeup Class for Women Over 50 on February 7. We'll be raffling off another pair at the event.  Dallas gals! If you haven't signed up to attend yet, you still can!
I'd love to hear about your morning routine! How do your morning disciplines (or lack thereof!) affect your days? What do you do to wake up happy? Let me know, okay?
Blessings,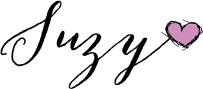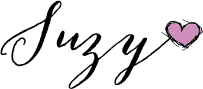 P. S. Have you checked out the Empty Nest Blessed Valentine's Gift Guide yet? I can't stop adding to it as I run across good gift ideas! Just this weekend I added about 10 new items- LOL!
Photos by Megan Weaver.
Shop the post