Are your kids back in the nest for the holidays? I hope so! Is your December going well? Have you finished your shopping and wrapping? I hope the Empty Nest Blessed Holiday Gift Guide has been helpful to you this year and you've found lots of great gifts for all of your precious ones.
I've discovered some cool new things this month, and I can't wait to share them with you! Let's jump right in, okay? You're gonna be SO in the KNOW!
What I'm Learning
THE COAT – Y'all, I think this is hilarious! A (kinda ugly but also kinda cute!) down coat that's only $109 has gone viral and become a #1 Best Seller for Amazon this year! Apparently, it's a dupe of a coat made by a much-pricier high-end designer, so it's become the darling of all of the NYC fashionistas. It's made by Orolay, a Chinese brand that also, hilariously, makes folding chairs, storage cabinets, and wall-mounted tables! It's got about a million zippered pockets, so it's awesome at holding all your stuff. I can't decide if I like it or not! What do you think?

A BLOG REC – A college pal of mine and her friend have a blog called Parenting High Schoolers. If you still have kids in middle school or high school, I highly recommend it! It's full of practical, common sense advice from two moms who have five kids between them. So good, y'all.
iPhone TRICK – I think most of you know about the "Find my iPhone" option you can activate when you misplace your device. A few weeks ago my college daughter left her phone in a campus building overnight. What I mean by that is, that she left it somewhere (!) and when she logged on to her laptop to activate Find my iPhone, she discovered where it was. (Insert Mom grimace here.) She breezily informed me that it was "really no problem" because she would just leave a message on the phone in case anyone found it and then grab it in the morning. (Insert Mom eye roll here.) I had no idea what she meant about leaving a message, but here's how you do it. On your computer, sign into iCloud.com. It will locate your phone. Once it finds it and brings up options, select "Lost Mode." In step two of the Lost Mode process, it will give you the option to leave a message. Click on that and type whatever you want. For example, my daughter wrote: "Hi! I'm Becca's iPhone. Please don't move me. I will be reunited with Becca in the morning." (She has a lot of personality, that one.) Once you're "reunited" with your phone, you just unlock it with your fingerprint or passcode like normal. Maybe you already knew about the message feature, but it was new to me! 🙂
What I'm Loving
The image above is clickable for more information!
1. Fry-Day Sweatshirt – Every year I buy myself (at least!) one Christmas present, and this year it was this darling sweatshirt! Y'all, true confessions…french fries are my weakness. I absolutely love them. Well, okay. French fries and Fritos and Popcorn. And Fridays are my favorite day of the week. So this shirt just seemed like it was meant for me. I mean, really. Sometimes you just have to obey your inner voice, amirite? 🙂 It's so soft and people ask about it whenever I wear it!
2. Santa Hat with a Tiara – I am not kidding you when I say that I will use any excuse to don a tiara! Just ask my family who eye-rolled through the entire day of Harry & Meghan's wedding when I refused to take off my old high school Homecoming Queen tiara until bedtime! When I saw this Santa hat with the attached tiara, I had to make it mine. My sweet friend, Susan, bought one too, and we took a photo at the Christmas party Bob and I hosted last weekend. Isn't Susan gorgeous? #queensofchristmas
3. Glass Candle Cups – Do you have candlesticks, but you want an alternative to using tapers? I love votives, and these glass candle cups allow me to use votive candles right in my normal candlesticks. It's a lot safer, for sure! You just place the glass cups in the hole where the candle goes, then add a votive. Voila!
4. Tiny Christmas Tree – It's so fun to have this little 8″ tree right beside me on my desk as I'm working! It has real LED bulbs and plugs right into my computer's USB port. It made an appearance on my Instastory this week! I bought the green trees for all of the males in our family for their offices, and the girls are getting the silver tinsel ones like mine!
5. Milk Makeup Lip+Cheek – I fell for this creamy, buildable lip & cheek color after reading that it was Sarah Jessica Parker's fave. It blends right in for a really natural look. It's been the perfect alternative blush in the colder months when my face tends to be a lot drier. If I'm pressed for time, I'll just add it to my lips as well.
6. Clip on Selfie Light Ring – Did you catch my post last week on how to look your best in holiday photos this year? In it, one of the things I talked about was how critical it is to have good lighting on your face when you take a photo. This selfie light ring is rechargeable, and it clips onto your phone. I keep it in my purse for whenever I stumble upon a good photo op, with bad lighting! It would make an awesome stocking stuffer for your favorite millennial and even made it in the Gifts for Teens & Young Adults section of the Empty Nest Blessed Holiday Gift Guide.
7. Instant Volumizing Spray – We've talked before about the, um, challenges of the thinning hair situation that typically accompany aging, right? An Empty Nest Blessed follower introduced me to this awesome volumizing spray. I've started using it instead of dry shampoo or hairspray to give my hair more body. #love
8. Fancy-Schmancy Mirror – Bob and I are re-doing our master bedroom, and I'm having such fun! (It desperately needed a refresh after 10+ years of the same paint, carpet, linens, etc.) My biggest request? A fab-u-lous mirror for selfies that I could share on Instagram. (For some reason, they get way more engagement than my professional photos!) I'll be doing a whole before and after reveal once I'm done with the room, but I wanted to go ahead and share the mirror I got. It's huge and soooo gorgeous (or "gorge," as my daughter would say).
BTW, the main fabric we're using is Ralph Lauren's Meadow Lane Floral. Here's a swatch:
9. Cashmere Burberry Scarf – If you follow me on Facebook, Instagram, Twitter, or Pinterest, you know that I've barely taken this scarf off this entire month! Hahahaha! I've had it for about ten years now, and it's simply a classic. I have the lighter-weight wool and silk one that I wear year 'round (see below), but the cashmere version is so cozy in the winter.
Burberry Lightweight Check Wool & Silk Scarf | NYDJ Tassel Hem Jeans | Short-Sleeve Pleated Grosgrain Tee | Covered Buckle Faux Leather Belt | Tom's Open-Toe Booties (so comfy!) | Tory Burch Logo Earrings

10. Monogrammed Suede Moccasin Slippers – I have to say, I think these are the cutest things imaginable. They also come in tan and a pretty blue. If you still need a gift…just sayin'. #droolingoverthem

11. "Mama" Ring – My daughter gave me this sweet ring for Mother's Day this year, and I just treasure it! She's the only one of my kids that calls me "Mama," and I've been wearing it a lot now that she's home for holidays.
12. Cashmere Duster Cardigan – This cardi is more like a soft blanket! I have it in red and black, although it comes in other colors too. I'm going in for Terracotta next!

Happy Monday! I'm looking forward to this week on Empty Nest Blessed! On Wednesday, I'm sharing five tips that can help you build stronger relationships with your adult kids and other family members when your empty nest fills up for the holidays. Then on Friday, I'll be sharing (a much requested) post about our holiday family traditions.
I hope you feel SO in the KNOW after reading this post!
Blessings,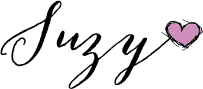 Bottom photo by Megan Weaver.
SHOP THE POST