Have you found the perfect red lipstick? It's a tricky deal! I hear from readers all the time asking me about the lipstick or nail polish I'm wearing in a photo, and I'm always happy to share. But recently I told you about how I showed up at my makeup artist's salon before a photo shoot, and she told me that the red lipstick I brought was totally wrong for my complexion! I typically shoot 6-7 outfits every time I do a photo shoot (about once a month), and I don't always use a makeup artist. But this time, since we were shooting for the holidays, I thought it would be fun to have my makeup done. Since I wanted to be able to reapply during the shoot, we went ahead and used the red I brought, but I got an earful about how to choose the right red lipstick so I wouldn't make the same mistake again! I decided right then and there that I needed to share what I learned with you all. (BTW, the lipstick I'm wearing in this post is that "wrong" shade for me. Read on, and you'll find out why!)
The entire experience made me think about the many times I've asked other people about the lipstick shade they were wearing, purchased it, and realized very quickly that it looked a lot better on them than it did on me! It's a common mistake. When it comes to clothing, we all know that certain colors are more flattering on us than others because of our skin tone. (Case in point, I love pink, but it washes me out. See this blog post or yesterday's Instagram post for proof!) So it only makes sense that lipstick would be the same way.
There's no doubt that red lipstick is an iconic beauty staple. Did you know that the Ancient Egyptians ground up precious stones and bugs to make the perfect red? Fast forward in time, and everyone from Queen Elizabeth I to Marilyn Monroe wore the shade with confidence. Since not everyone can wear a dark blood red or a bubbly bright, bold red, it begs the question. How do you pick the perfect red lipstick (or any lipstick for that matter) for your complexion? I'm sharing the answer today!

Step 1: Figure Out Your Undertone
It isn't as daunting as it sounds! Simply think of your skin as having two layers. The undertone is the second layer. Everyone either has a cool (pink) or warm (yellow) undertone. Not sure which one you are? Here are four ways you can evaluate it.
The Clothing Test – Which colors do you look the best wearing? Which ones snag you the most compliments? Do certain shades brighten up your complexion, while others make you look tired or emphasize the dark circles under your eyes? If you look better in blues, pinks, and white, then you're more likely to have cool undertones. If you're better in browns, yellow, green, or orange, then you probably have warm undertones.
The Vein Test – Look at the veins on the undersides of your wrists. If they appear blue, you probably have cool undertones. If they look more greenish, you probably have warm undertones.
The Tan Test – I know we all try our best to stay out of the sun, but way back in the day when you oiled up with baby oil and soaked it up (We all did it, y'all!), did you tan or burn? Cool undertones burn. Warm undertones tan.
The Jewelry Test – Which looks better against your skin, silver or gold? If it's silver, you have cool undertones. If it's gold, you have warm undertones.

Step 2: Pick a Color Family
If you determined that you have warm undertones (like me!), go with a red lipstick with orange undertones. Here are some good choices in several different brands.
Chanel Rouge Coco Ultra Hydrating Lipstick in Experimental
Dior Couture Color Rouge in Trafalgar
Lancome L'Absolute Rouge Hydrating Shaping Lipstick in Impatiente
Mac Matte Lipstick in Dangerous or Lady Danger
Nars Audacious Lipstick in Lana
Smashbox Matte Lipstick in Thrill Seeker
If you have cool undertones, opt for a red lipstick with blue undertones like one of these.
Chanel Rouge Coco Ultra Hydrating Lipstick in Gabrielle
Chanel Rouge Allure Luminous Intense Lip Colour in Pirate
Charlotte Tilbury Hot Lips Lipstick in Carina's Love
Dior Couture Color Rouge in Red Smile
Lancome Color Design Lipstick in Red Stiletto
Mac Matte Lipstick in Ruby Woo
Nars Audacious Lipstick in Shirley
Step 3: Explore Other Options
If you're still not feeling confident about wearing red lipstick, or if you like a subtler look, consider a sheer red gloss instead of a lipstick.
For warmer undertones, consider these:
Lancome L'Absolute Gloss Sheer in Rouge Artiste Velvet
Tarte LipSurgence Lip Gloss in Natural Beauty
For cooler undertones, consider these:
Clinique Pop Glaze Sheer Lip Color + Primer in Fireball Pop
Jouer Sheer Pigment Lip Gloss in Serrano
I love wearing red in December. I hope you do too! If you don't think you can wear red well, try using the guidelines I shared for finding your perfect red lipstick when it comes to picking out a red top or sweater. (You'll notice the red in my top has orangey undertones.) If you want to wear red for the holidays, but you're having trouble finding a top or sweater in the "right" red for you, do something like adding a scarf or a vest on top as I did in this outfit.
Leopard-Print Cashmere Pullover Sweater | Fur Vest or Here (both similar) | Black Velvet Jeans | Classic Black Pumps | Handbag (Pre-owned) | Earrings | Nail Polish

I bought this cashmere leopard-print pullover sweater because I thought it was unique and different, and it would be fun to wear for the holidays, but also work well way beyond the holidays. It's a slim-fitting, lightweight, 2-ply cashmere, so it's thin and not hot! It's from Neiman Marcus' Cashmere Collection, which constantly goes on sale and then off sale and then on sale again throughout the entire month of December! (Read that: when you see an item you want, keep checking back!) When I last checked, my pullover was selling fast, and unfortunately, it wasn't on sale. (But by this weekend, it very well may be!) I paired it with this rabbit fur vest (similar here), which is at least 15 years old and was a splurge purchase! The price per wear has been fantastic, because I wear it every single winter, and especially during the holidays.  When I looked for a similar one to link for y'all, I found a lot of options, because it's such a classic piece! If you're thinking of getting one, be warned: everytime you wear it, people will "pet" you! (Hahahaha!) I styled it with some darling velvet skinny jeans, which you'll see everywhere this year. (Velvet is always big in December, but this year, it's huge!) Finally, I finished my look off with my classic Sam Edelman Hazel pointed-toe pumps. Sam Edelman makes the footbed of all of his shoes really cushy, so they're much comfier than any other pumps I've worn.
Coming up on Friday, I'm giving you a peek into the Stocking Stuffer section of the Empty Nest Blessed Holiday Gift Guide and sharing my favorite stocking stuffers. This is a highly-requested post!
I hope you've been using my gift guide as you shop for your friends and family this year. I know there are a lot of gift guides out there on the interwebs, but mine's the only one with over 500 items in categories for all of the precious ones in an empty nesters' life. You may be surprised to know that I add at least one thing to it almost every day! In case you haven't browsed it lately, here are some quick links to the categories.
Gifts for Teens & Young Adults
I hope you feel more confident that you can find the perfect red lipstick for you! I know I do, which is good because it's party season, people! 🙂
Blessings,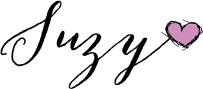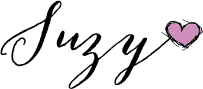 Photos by Megan Weaver.
Makeup by Bebe Tran.