Are your kids back in the nest for Thanksgiving? If so, I hope you caught my post last week about the five dos and don'ts to remember when your kids are home for the holidays! For me, it takes a lot of focus not to let myself fall back into "mom" mode! Are you like that too? Hopefully, my tips can help. I wrote them for myself as much as for y'all! 🙂
I hope your November is going well! I've discovered some cool new things this month, and I can't wait to share them with you! Let's jump right in, okay? You're gonna be SO in the KNOW!
What I'm Learning
Prime Reading – I've been an Amazon Prime member for many years. Like most people, I did it so I could get free 2-day shipping initially, and then I got into Downton Abbey on Amazon Prime video. But now I feel clueless! I didn't know about Prime Reading until just this month! Prime Reading is a private library of more than 1,000 books and magazines that lets Prime members read for free. If you love to read, you might want to consider it! (You can browse available titles here.) If you've been on the fence about signing up for an Amazon Prime membership, the holiday season might be a good time to do it so you can take advantage of free 2-day shipping. To read about all the benefits of an Amazon Prime membership, click here.
Rock House Center – Since I started Empty Nest Blessed three years ago, I've heard from so many women who are struggling. (I even wrote a blog post about what is normal and what isn't when it comes to adjusting to the empty nest.) Some women are struggling with empty nest grief well after they should be, with empty nester marriages that aren't what they hoped for, or even with wayward adult kids who seem to have abandoned everything they were taught as children. A lot of people are in a lot of pain, and it just breaks my heart.
I recently became aware of Rock House Center, and their Biblical counseling program. It made me so excited, because their approach in helping people work through their struggles is really different and unique. Rather than seeking to control symptoms by changing emotions or to modify behavior with medication or talk therapy, they instead focus on getting at and resolving the root causes of issues in order to bring about sustainable life change. I love that! They see people in person, and also over Skype, so their services are available to everyone! I'm not a professional counselor (although my kids tell me I really seem to enjoy giving advice!), so I was so thrilled to learn about Rock House Center. If you want more info, check out their website, or give them a call at 615-369-0668. (BTW, this isn't a sponsored post, I just wanted y'all to know about them.) 🙂
Cyber Week – Forget Cyber Monday — the previously one-day shopping holiday has straight up taken over the entire weekend for, well, "Cyber Week." The most important thing to know? It's really not a week at all! It now officially starts on Thanksgiving, Thursday, November 22, although a lot of retailers will be dropping their discounts the Wednesday before Cyber Monday to gain more exposure. It encompasses "Black Friday (Friday, November 23) and goes through "Cyber Monday" (Monday, November 26).
My goal at Empty Nest Blessed is to help make your holiday shopping as affordable and time-efficient as possible! Shopping the online Cyber Week sales can really help you! Y'all, I've been studying and reading up on market trends and predictions, and through my affiliation with rewardStyle (the LiketoKnow.it people), I get advance information about Cyber Week sales at their 4,500+ retail partners. In Wednesday's post, I'll be sharing my best BTS (behind-the-scenes) tips to make the most of your Cyber Week shopping. I'll also be sharing information on discounts that are already live, as well as discount codes that can save you even more! If you're not on my email list, you might consider signing up so you don't miss anything! I'll be updating the sales info continually throughout Cyber Week, so you'll want to start your shopping here!
I always want to be honest with you, so I want to be sure to let you know that, as with many other bloggers, some of my links will yield a commission if you make a purchase. This commission allows me to keep Empty Nest Blessed up and running! It helps me have a website that is user-friendly, has beautiful images, and it allows me to curate content that hopefully will bless, encourage, inspire, and help you. 
 Thank you so much for supporting retailers I love and that allow Empty Nest Blessed to bring you great content!
What I'm Loving
The images in the collage above are clickable for more information!
(1) Reversible Tunic Sweater | (2) Go Jesus Mug | (3) Lancôme Monsieur Big Mascara | (4) Jergens Brilliance Flawless Effects Moisturizer | (5) Every Drop Beauty Spatula & Every Drop Lip Spatula | (6) Heated Fleece Travel Electric Blanket | (7) OPI Disney's The Nutcracker and the Four Realms Infinite Shine Nail Laquer Collection | (8) Free People Freemont fringe scarf | (9) Play by Play by Verne Lundquist | (10) Zac Posen Eartha Swarovski Crystal Satchel | (11) Gangster Wrapper sweatshirt
1. Reversible Tunic Sweater – I love a good twofer! This soft and cozy sweatshirt is burning up the interwebs! It's reversible and the front looks like a regular sweater, but the back is a flattering crisscross style. (See the collage above.) It comes in six colors.

2. Go Jesus Mug – I think this mug is about the cutest thing going! It's my must-have for the season! In the midst of all the hustle and bustle, it helps me remember what Christmas is truly all about.
3. Lancôme Monsieur Big Mascara – If you've been hanging around here for a while now, you know that I am super picky about mascara! I've tried lots of others, but I just kept coming back to my old favorite. Until now. Y'all, there's a new mascara in town, and I love it! It holds up through my daily nap and makes my lashes look long and voluminous. #tryit
4. Jergens Brilliance Flawless Effects Moisturizer – This new moisturizer is kind of like an Instagram filter for your body! It contains a sheer, blush-colored pigment that blurs and evens out any imperfection. (Plus it leaves behind a subtle glow thanks to a hint of sunless tanner.)
5. Every Drop Beauty Spatula & Every Drop Lip Spatula – These two are so awesome, they made the Empty Nest Blessed Stocking Stuffer Gift Guide! They let you get every bit of makeup or lip color out before you toss the container!
6. Heated Fleece Travel Electric Blanket – My mom gave me this cozy fleece electric blanket a couple of years ago, and I bless her name every time I use it! It plugs into the car's 12V outlet (what we used to call the cigarette lighter) and heats up fast. It's truly the gift that keeps on giving during the winter months! (And under $25!)
7. OPI Disney's The Nutcracker and the Four Realms Infinite Shine Nail Laquer Collection – Glittery polish looks extra glam for a big night out. The key is to choose a metallic that matches your accessories. Apply two coats, then seal with a high-shine clear topcoat. These three festive nail colors will make your holiday party looks sparkle! #literally
8. Free People Freemont fringe scarf  – If bulky square scarves just swallow you up when you have to fold them diagonally to wear them, then this scarf is perfect for you! It's super soft and it's a triangle shape – so no folding necessary! I wore it to a football game on Saturday! It comes in three darling patterns.

9. Play by Play by Verne Lundquist – We were so thrilled to have the opportunity to have dinner with Verne and his wife, Nancy, when they were on our Alaskan cruise this summer! He was completely charming and held us in rapt attention with story after story from his amazing career. (Bob was in heaven, y'all!) This book is full of those stories! This would make the perfect gift for the sports lover in your family! I bought one for every male in ours! It was such a treat to reconnect with him when he came to Dallas for his book tour this month!
10. Zac Posen Eartha Swarovski Crystal Satchel – If you're looking for a clear stadium bag that's a total show-stopper, then look no further! It was a splurge, but with the Swarovski crystals that dot the exterior, this bag is so stunning that I'll use it for holiday parties as well! It's 30% off right now.
11. Gangster Wrapper sweatshirt – I've told you before how much I love wrapping gifts! This sweatshirt is hilarious! My kids are going to die when they see it. Hahahaha!
I hope you had a great weekend! We loved our time in Waco at the game on Saturday and then at lunch with our son and his girlfriend on Sunday. When we got back to Dallas on Sunday afternoon, my saintly husband hit Walmart with me for a massive pre-Thanksgiving grocery grab. #whataguy
(Did I tell you I'm hosting ten people on Thursday? Pray for me!!!)
Blessings,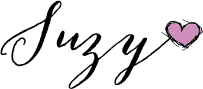 SHOP THE POST