Once a month I open up, give you a life update, and share my heart with you. I wish I could sit down and have coffee with each one of you, and we could have a good long chat in person. This is the next best thing! So, In the spirit of those old SNL "Coffee Talk" skits with Mike Myers as Linda Richman, let's have cawfee, and let's tawk!  Here's what's on my heart this month.
I am all about a month with the built-in theme of giving thanks! If you've been hanging out here for a while now, you know that I think having an attitude of gratitude is really the key to living joyfully. No matter what struggles you're going through (and we've all got 'em!), I hope you'll pause and take some time this month to give thanks for all you've been blessed with in your life. It's such a healthy exercise!
My Pet Peeve
I recently met a new follower of Empty Nest Blessed and she asked me the funniest question! I always kinda figure that if one person is brave enough to ask a question, then there might be more of you out there with the same question.
"One reason I like following you is that you are always so positive and joyful. (Aw, so sweet!) I just have to know…is there anything that bugs you — like, do you have any pet peeves?"
I thought this was a great question! While I'm a pretty joyful and positive person, it is a choice I deliberately make. I do my best to follow the greatest commandment, and I really do try to give people the benefit of the doubt. When something is challenging to understand, I consciously try to look at it from the other person's point of view and understand where they're coming from and why. That said, I do have a funny little pet peeve!
It's my name.
My parent's named me Suzanne. I go by "Suzy." I am not Susy, Suzi, Susi, Susie, Suzie, Susan, Suzan, and I especially do not go by Sue. I am super weird about it when people get the spelling of my name wrong! Our last name is hard enough, people! 🙂
Do you have any pet peeves? What are they? I'd love to know!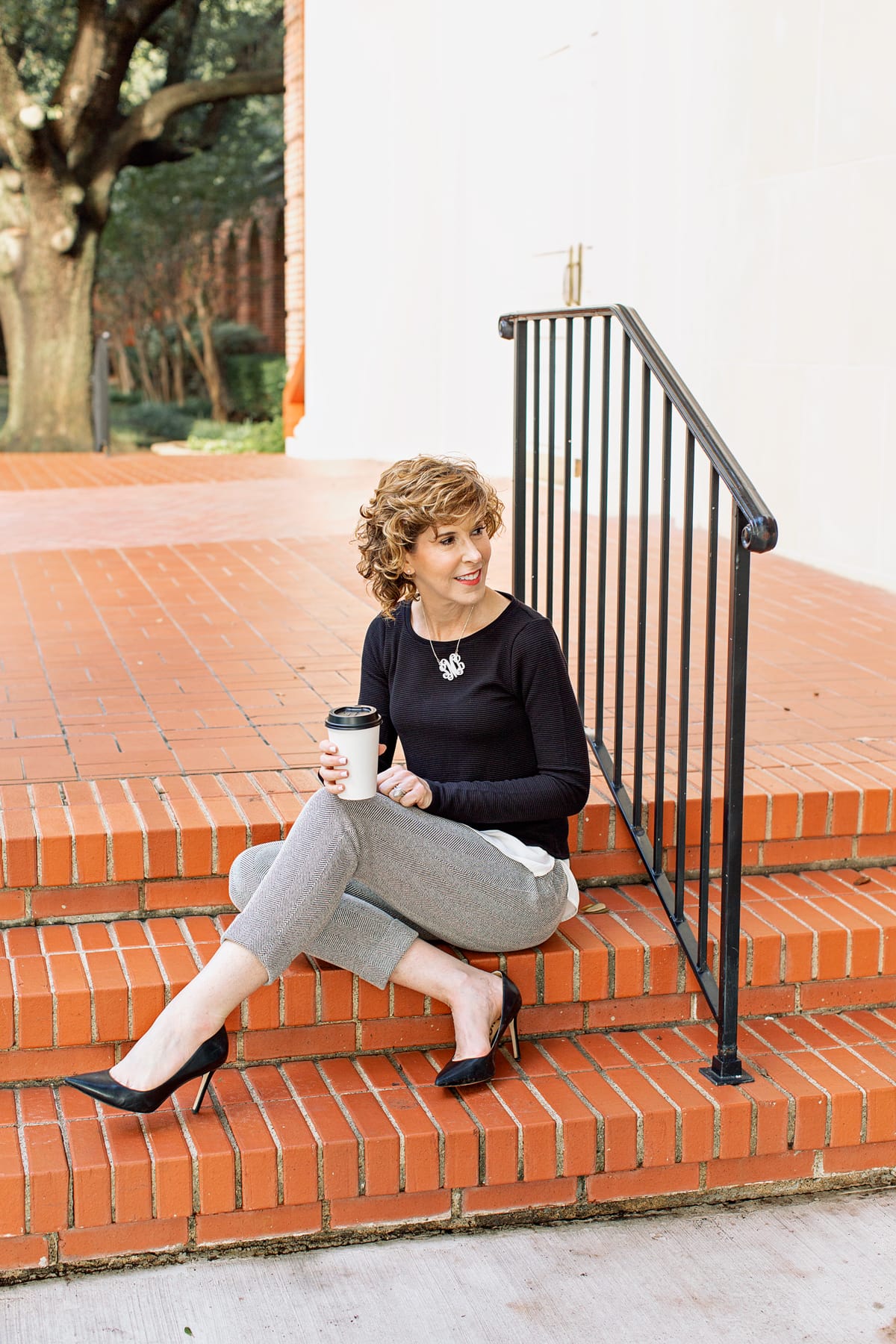 My Funny Instagram Obsession
Y'all, I've become obsessed with dog accounts on Instagram! It all started when my daughter-in-law decided to create an Instagram account for my granddog. Of course, being a good doggy grandma, I had to follow it! Then I read a magazine feature on Henry the Colorado Dog, who is best friends with a cat named Baloo and they have all kinds of fun adventures together. Um, FOLLOW! I don't know if you all follow any dog accounts on Insta, but the funniest thing is that the likes and comments are all from other dogs! If you start clicking on them, pretty soon you realized you've been on there for 30 minutes and you now have 15 new accounts you follow! Not only that, but you realize that you're smiling ear-to-ear and you are in a much better mood than when you started! Last week, I actually told one of the dogs that I loved him in the comments on one of his photos! I didn't really think much of it until Fletcher said he loved me too, and it kinda jolted me back to reality! Hahahahaha! Right now my favorite is the Old English Sheepdog puppy named Floyd. His Instagram bio reads, "Old English Sheepdog. Sweet Boy. Klutzy Boy. Goofy Boy. I'm a lover, not a fighter." Apparently, Floyd's hobbies include "riding in the car and dipping his face in the water bowl." See. I've got it BAD.
Do you follow any dogs on Instagram? Let me in on their Insta handles, because you know I'll follow them. #obsessed
Anxiety
I've been really struggling with my anxiety lately! I've talked before on Empty Nest Blessed about how when our kids were young we told them that people are kind of like coins. We told them that the "heads" side of the coin represents a person's strengths, while the "tails" side represents their negative qualities. Because weaknesses are simply strengths taken to the extreme, it's a good idea to remember that every person in your life (i.e.coin) has two sides to them. I've always been an outgoing, effervescent, high-energy person. That's the "heads" side of my coin. The corresponding "tails" side of my coin means that I'm also high-strung (A doctor actually called me that once!), have trouble relaxing, and talk too much.
The bottom line? I get worked up and really anxious sometimes. My biggest trigger? Time.
When I don't feel like I have enough time to do everything I need to do, it triggers me. (Hello, November and December!) It helps a lot to remember where my worth comes from and that I'm loved for who I am, not for what I do, but it can be a struggle sometimes! The tricky thing for me is that I need enough going on in my life to keep me excited and engaged, but if I get a little too much going on, my anxiety triggers. (And it's a fine line in between the two, lemme tell ya'!)
Do you struggle with anxiety? What are your triggers? How do you cope?
It's My Blogiversary!
Y'all, Empty Nest Blessed is three years old this week! I can't believe how much it has grown and how much I've grown along with it! Part of the reason I started Empty Nest Blessed was to push myself to keep learning and growing in the empty nest — just like I challenge you to do! For me, the hardest thing about blogging is getting out of my comfort zone and confronting my fears and insecurities! I couldn't have made it to three years without the support and encouragement of a few specific people.
First and foremost, I'm grateful to the Lord for reminding me that my worth is in Him, not in how I look, what I do, or what people think of me. He loves me so much that He died for me. I believe He called me to do what I do, and I do it all for His glory. My prayer every day is that you see that in everything I do.
Next, I have to thank my husband, Bob, for his unwavering support and love. He never tires of me asking for his opinion, he reads every post before its published, and this year he even made some of the most awesome men's gift guide picks! He is my best friend, my love, and I am so privileged that he asked me to be his wife 33 years ago.
Here at Empty Nest Blessed (I sound like a big corporation, LOL!), several other people handle things I'm not qualified to handle myself, and I'm so thankful for each of them! My photographer, Megan, is a kind and gentle soul who always makes me feel comfortable and pretty, even when it's clear that I look completely awkward and weird! (Which happens more than you might think!) . My graphic designer, Steph Weibring, also happens to be the owner of Joy Creative Shop. She's responsible for the darling graphics at the top of each of my gift guides, in the middle of all of my gift guide collages, and lots of other places as well. Somehow she designs so that my personality shines through her designs! That is such a gift! Steph also collaborated with me on the "official" (Hahahaha!) Empty Nest Blessed Coffee Talk mug (it's nice and big to hold lots!!!) and the Empty Nest Blessed Gratitude Journal. (Both would make great gifts, just sayin'!) She never fails to inspire me with her enthusiasm and ideas! Finally, I couldn't do what I do without my precious Cathy at WP Barista! She and her team handle all of the tricky tech stuff with my website and then they painstakingly explain everything to me so sweetly and patiently. If you ever need to start or maintain a website, these are your peeps! (Tell them Suzy sent you! They all know exactly who I am because I am such a high-maintenance client! Hahaha!) Each of these people "gets" my mission and supports me so that I can spend my time doing what I love to do —which is to write content-rich, helpful posts that I hope bless, encourage and inspire you. My heart is to make a difference in your lives, give you a good laugh, and make you want to live life to the fullest in the empty nest. #emptynestersforthewin
Finally, thank you to each and every one of you! Thank you for each comment, like, and encouraging word, both here and on Facebook, Instagram, Twitter, and Pinterest. Since my primary love language is words of encouragement, they bless my heart more than you know! Thank you for shopping with me and for supporting brands and companies I love, so that I can continue to bring you content that blesses, encourages, and inspires you. I love getting to know you and I take the responsibility of being a trustworthy friend to you very seriously! Thank you for reading Empty Nest Blessed and for loving me so well and so sweetly. I'm so grateful for your support, encouragement, and ideas.
What do you want me to write about in the coming months? Let me know!
Poplin Hem Sweater | Effortless Girlfriend Pants | Classic Black Pumps | Acrylic Monogram Necklace | Pearl Studs | Nail Polish | Lipstick

I told you recently that Bob and I had been asked to serve on a big committee for our university, and I realized that I needed a few more outfits that were good for business-type meetings! Welllllll, I went on a little shopping spree, and this look is one of the ones I bought. I've already worn it to Bible Study, an influencer event, and a meeting or two. The sweater has a poplin hem, and it's one of those faux-layered look tops that are great for women in our (ahem!) hormonal season of life! (Read: it is much cooler than an actual layered look would be!) My darling ankle pants are a subtle tweed, and the girlfriend fit means that they have a little stretch in them, but with a looser fit everywhere. (Read: comfy but keep their shape.) I appreciate that they don't get that stretched-out dent in the knee when I wear them! My classic black pumps are from Sam Edelman, and they have a cushy insole that my midlife feet appreciate! They're best-sellers for a reason, and they come in lots of colors and patterns. One of the reasons I am crazy about Sam Edelman's shoes is that they come in sizes 4-13 and in narrow, medium and wide widths, so they fit just about every shape and size. They also offer free shipping and returns, making ordering easy and simple.
I hope your week is going well! Did you catch my Facebook Live on Tuesday with the Care Package Queens from Front Porch Packages? If not, you can still watch it on the Empty Nest Blessed Facebook page! This Friday, I'm going to be sharing some tips for welcoming your college and adult kids back into the nest for a short time next week, and also some gift ideas from the Teen & Young Adult category in the Empty Nest Blessed Holiday Gift Guide. Also, I'll be filling you in on our exciting weekend plans!
Blessings,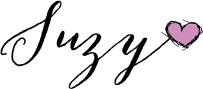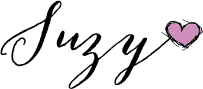 Photos by Megan Weaver.