Once a month I open up, give you a life update, and share my heart with you. I wish I could sit down and have coffee with each one of you, and we could have a good long chat in person. This is the next best thing! So, In the spirit of those old SNL "Coffee Talk" skits with Mike Myers as Linda Richman, let's have cawfee, and let's tawk!  Here's what's on my heart this month.
Oh Hey, Vacay
If you follow me on Instagram or Facebook, you probably know that I've spent the week at our condo in Sanibel Island, Florida. My parents live on the mainland, so I've spent lots of time with them this week, while Bob traveled to Miami for work. It's been great to get out of town, and life always seems so much simpler here at the beach.
Not the most laidback person anyway, I have been having real problems relaxing lately. I have a lot going on and have been putting in lots of extra hours trying to keep up with my normal posting schedule, social media, and pulling together my Holiday Gift Guide. I know, wah-wah! Don't get me wrong, I love what I do, but I'm concerned about my inability to unplug and calm down. Being here in Florida has been good for me because my parents' pacing is so much slower than mine. I'm that person who walks fast, talks fast, and even eats fast! I'm a big believer in reducing stress by exercising, eating right, and sleeping enough but being here woke me up to the fact that my a lot of my issues could be solved if I would just work on slowing my pace. #workingonit
Do you relate? If you have any other tips for me, I'd love to hear them!
What I'm Streaming
Many of you knew that I went into a brief period of mourning (!) when I finished Downton Abbey on Amazon Prime recently. (Hahahaha!) Like, I literally cried when it was over because I was going to miss those characters so much. (I know. I'm weird.) I took to my Instagram and asked for suggestions about what to stream next. The answers ranged from Game of Thrones (Um, that's a big "nope.") to The Crown (Been there, done that.). I finally decided that, as a palate cleanser of sorts, I should start with a movie or two before getting into my next series. I'm currently watching The Guernsey Literary and Potato Pie Society on Netflix, and loving it!
Airplane Etiquette: Does it Exist?
Traveling so much the past few months has made me pretty amazed at the confusion about etiquette with regards to personal space on airplanes. It's no secret that it's a shrinking commodity, but no one seems to know what is even considered polite and courteous when in flight! (I know this isn't news to any of you!) A few days ago, the Washington Post did a piece on this very subject, which was then followed by a story on the Today Show as well. They consulted with both frequent fliers and etiquette experts, and I was utterly floored by what they said!
Y'all, am I crazy? It seems like it just boils down to simple thoughtfulness and consideration for others! When our kids were at young, we taught them that good manners were simply considering others as more important than yourself. (Philippians 2:3) Also, I just want to state for the record that if you're ever sitting next to me on a flight and you take your shoes off, I might smack you. 🙂 #sogross
The Rise in Diabetes
Did you know that scientists estimate that more than 30 million American how have diabetes? (The vast majority have Type 2.) Even more alarming, this figure includes the 7.2 million who don't yet know it. Whoa. At the same time, the number of people with health club memberships has increased 33.6% since 2008. So what's the deal? Experts blame an increase in the number of people who are overweight. Midlife weight gain is a huge topic for women over fifty, and, after the empty nest, it's probably the topic that I get asked about the most! I heard Dr. Oz address it a few weeks ago. He said that although exercise is essential for overall good health (and it makes us feel good), what we eat is the actual key to our weight. Losing or maintaining a healthy weight is not easy and takes planning, effort, and lots of self-control. The bottom line: we need to focus more on what we're eating (and drinking!) to lose and maintain our weight, and exercise to help us feel good and stay healthy and strong. #soundadvice
Pink Pullover | Frayed-Hem NYDJ Jeans | Pink Adidas Pull-on Sneakers | Asymmetrical Earrings | Pink & Navy Gemini Tote | Official (!) Empty Nest Blessed Coffee Mug | Waterproof Lipstain | Nail Polish

I'm always on the lookout for cute, casual outfits with classic pieces that I can wear on an everyday basis! This one fits the bill perfectly. I love this sweet pink pullover (also comes in navy) because I always want to feel girly — even when I'm just out doing errands! I paired it with my must-have NYDJ jeans of the fall. They have an on-point frayed hem that looks current but not messy, and I love that! If you haven't gotten frayed or raw-edged hem jeans yet, this is a good pair to start with because it lets you embrace the trend, but in a classy, clean way! These pale pink Adidas tennies are my new favorite go-to sneaks. They conform to your feet with stretchy uppers like a big ole' hug! I wear them everywhere now!
Y'all, I am beside myself with excitement for next week on Empty Nest Blessed! I'm calling it Holiday Prep Week, and I've got some great stuff to share with you! Here's what's coming:
Monday – 3 Things to do Right Now to Prepare for the Holidays (Includes a fun Giveaway!)
Wednesday – Holiday Shopping Tips + A Guide to Online Retailers Offering Free Shipping (You'll be surprised at how many there are!)
Friday – Empty Nest Blessed's Holiday Gift Guide (Private release to subscribers only so sign up for my email list if you haven't already!)
Got a gift idea that I absolutely must include in my Gift Guide? Please email me and share it so I can share it with everyone else! I'm so thankful for your input and good ideas, and it's so generous of you to share them. #grateful
What's up for you this weekend? Bob and I are headed back to Dallas on Saturday; then on Sunday, we're driving up to Oklahoma with Bob's parents to see our daughter in Hairspray. (Also, we're bringing a boatload of presents to surprise her and celebrate her birthday a few weeks early!) I hope your weekend is wonderful!
Blessings,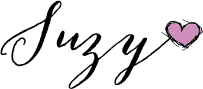 SHOP THE POST

Photos by Megan Weaver.