As you read this, Bob and I have escaped the chilly rain that plagued Dallas all week for our island paradise in sunny Sanibel Island, Florida! I'm so looking forward to spending time with my parents (I haven't seen them since June!) and Bob will commute to Miami to work for a couple of days, but other than that, we're just going to enjoy our time. Be sure to watch my
Instastory for fun pics! (If you're not sure how to find Instastories, directions in this post.) I've discovered some cool new things this month, and I can't wait to share them with you! Let's jump right in, okay? Click any of the pink links in the text OR the images anywhere in this post OR in the graphic at the top for more information. You're gonna be SO in the KNOW!
What I'm Learning
TrueCar.com and the TrueCar App – Our son just bought a new car, and this website was invaluable! It's an automotive pricing and information website/app for new and used car buyers and dealers. Potential buyers can receive an online report illustrating what others have paid for cars and much more. If you're in the market for a new car, you might want to check it out.
Tall Girls – Calling all talls!!! Several of you have asked me what retailers I recommend for fashion if you're blessed to be statuesque. Here ya' go, beautiful gals:
Catalog Choice – Still getting some pesky paper catalogs you don't want? Check out this website that will opt you out of catalogs and other kinds of paper junk mail for free. They estimate that they've saved around 530K mature trees since they started! I've used this service for years.
Jolly Roger – You may remember a few months ago, I told you about Nomorobo, a subscription service that Bob and I were using to stop robocalls. Now there's a new option, and Bob is dying to switch over to it! It's called Jolly Roger, and it was started by Roger Anderson, a telephone engineer who decided that simply stopping robocalls did not go far enough. Jolly Roger provides friendly, patient robots that talk to telemarketers for you! The idea is, as the bots keep telemarketers engaged, it hits them right in their wallets, because the bots never buy anything, and the longer the bots keep the telemarketers engaged, the fewer people they get to call and harass. Hilarious! Check out this video.
What I'm Loving
1. Annie's Organic Butter Sea Salt Popcorn – Y'all, I am addicted to popcorn. Like, I love the stuff. Sure, Skinny Pop (39 calories per cup) will do in a pinch, but this tastes so much better at less than 75 calories per cup, My secret? I mix the two brands together for great taste and fewer calories!
2. Laura Mercier Caviar Stick Eye Color – A friend recommended these to me about 6 months ago, and after using them, for about a month, I tossed all of my powder eyeshadows into the trash! They come in a huge variety of colors, won't crease (Unless you put moisturizer on your eyelids before using – um, yours truly made that brilliant mistake!), and you don't have to tug on your tender eyelid skin to blend. I use Sandglow on my lids, Rosegold on my browbone, and Amethyst in the crease. Free shipping and returns, so it's worth a try.

3. Free-Standing Metal Wreath Hanger – Recently, I filmed an Instastory video while I was sitting on my back porch that showed this cool free-standing metal wreath hanger that was holding my fall wreath. I got lots of questions about it, so I found a similar one to share with you. (Mine's no longer made.) If you have an indoor or outdoor surface and you want to display a seasonal wreath, this is a perfect and inexpensive solution.
4. Bra Strap Clips – I am so not into the tugging and pulling that seems to accompany a strapless bra. (At least on me!) These bra clips allow you to wear your regular bra and clip the straps together when you're wearing a racer back top or a dress with armholes that are cut in slightly. You get two nude, two white, and two black ones. #love
5. Hallmark Christmas Movie Mug – Okay, I know bunches of y'all are into Hallmark Christmas movies because I got a couple of questions asking if I liked them. The answer is yes! (Although I do get a little tired of the formulaic plot after about five or six.) A friend gifted me this mug last year, and I thought it was so cute. It's the perfect gift for your bestie if you share the passion for these sweet but cheesy movies. (Click here for the entire Hallmark Christmas Movie schedule.)
6. Ring Doorbell – If you don't have a Ring doorbell yet, 'tis the season! I'm sure you've heard that front porch package theft is on the rise, and with all of the deliveries I get, I'm so glad to be able to keep up with what's happening at my front door from wherever I am. We've never caught someone trying to steal, but last summer, Bob and were at the beach and we got a notification on our Ring app that someone was at our door. We tuned in via the live camera and saw our son, heading out to get the mail. We nearly gave him a heart attack by talking to him live via the doorbell! It's easy to install yourself, and their customer support is amazing.
7. It Cosmetics CC Cream Foundation – Are y'all tired of hearing me sing the praises of this foundation? (#cantstopwontstop) 🙂 It contains a mineral-based sunscreen, which provides SPF 50, and it camouflages skin imperfections like dark spots and uneven skin tone beautifully. Now I see why all the beauty bloggers have been raving about it! It comes in 12 shades, and I use "Fair," in the summer when I'm a little darker and "Light" in the winter. No kidding, this might be the best beauty product I've ever used. It really delivers. To read more about some of my other faves, click here.
8. Vichy Minéral 89 Daily Skin Booster Serum & Moisturizer – I've been using this lightweight facial moisturizer and I just had to share it with you! It's non-greasy, non-sticky, and non-shiny and it contains a hefty dose of Hyaluronic Acid, which acts as a moisture binder, holding up to 1000 times its weight to plump and hydrate skin. I've been using it as the first step in my skincare routine in the mornings, and sometimes even as a makeup primer.
9. Whiskey in a Teacup, by Reese Witherspoon – (Empty Nest Blessed Holiday Gift Guide Preview!) Witherspoon's grandmother, Dorthea, told her that it was a combination of beauty and strength that made Southern women 'whiskey in a teacup.' She said, "We may be delicate and ornamental on the outside, but inside we're strong and fiery." This book would make the ideal gift for the strong Southern woman in your life! It's full of recipes, decor, and entertaining ideas, and it lets you bring a little bit of the South to your home, no matter where you live. I'm giving this book to multiple family members this Christmas!
Happy Weekend! If it's cool where you are, I hope you have plans to snuggle up by the fire with a good book. (To see what's on my fall reading list, click here.) I'm continuing to work hard on the Empty Nest Blessed Holiday Gift Guide, which I'll release (password protected) exclusively to my subscribers on Friday, November 2. (Everyone else will get access on Monday, November 5.) If you haven't subscribed to my email list yet, you can do that by clicking here. (For a limited time, new subscribers will get my free guide, "Eight Great Things About Life as an Empty Nester.") I'm so thankful for each of you, and for your support of Empty Nest Blessed. Big hugs from me and wishes for a great weekend!
Blessings,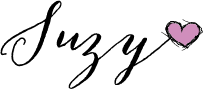 SHOP THE POST