Ah, the hair! We color it, curl it, twirl it, iron it, blow dry it, comb it, brush it, and finger fluff it. We might even pluck it if we find a gray. And most of us do it every day. Every. Single. Day.
I've always had wavy hair, and when I was younger, I blew it dry with a round brush, trying desperately to make my wavy curls go where I wanted them to go. It's just been in the last ten years or so that I've really embraced the curly gurl within me. Since my hair is truly wavy, it takes products and diffusing to get the curls I wear every day. If I leave it completely alone (with no product) to air dry, I get some kind of wavy, 1970s hippie chick look. Yikes! On the plus side, my hair loves humidity. Like, when everyone else's hair is frizzing out, mine is competing for Hair of the Year. It's bizarre.
Several of you have asked me about my hair – what products I use, how I style it, etc. First of all, I want you to know how much that means to me. Thank you! Today I'm going to share my go-to products and my routine with you. Even if you aren't a curly gurl, you might know a curly gurl who could benefit, so please feel free to share on social media and tag your friends! Some of the products I'm sharing today would make great holiday gifts for the curly gurls in your life. I've done the work for you. All the links and images I am sharing are clickable, and I've done my best to find the very best prices. You go, gurl!
Thinning Hair
It may not look like it from my photos, but I have thinning hair, Declining estrogen levels make it a normal part of aging for women, and in my case, I have an auto-immune disease that contributes to the situation as well. When it comes to hair loss, men typically start the process with a receding hairline, whereas female hair loss tends to occur as a gradual thinning all over the scalp. I take Biotin supplements, and I also use over-the-counter Rogaine Foam for Women to stimulate hair regrowth. It's helped me a lot.

Shampooing and Conditioning
If you're a regular visitor to Empty Nest Blessed, you know I meet my boyfriend, gym, every morning, so I have to wash my hair daily. To camouflage those pesky gray hairs, I get my hair highlighted about every six weeks. I've tried lots of shampoos for color-treated hair, and my latest favorite is Pantene® ProV® Color Preserve Shampoo. I am super picky about conditioner because if it's too softening, it makes my curls fall flat. I love Redken Curvaceous Conditioner! You can leave it in, or rinse it out. It conditions but it's not heavy and doesn't weigh down my curls.

Styling
As soon as I'm out of the shower, I wrap my hair in a Turbie Twist to soak up the excess water. This ingenious towel is super absorbent 100% microfiber, and it stays in place because of its unique design. You twist it on your hair and then loop it closed at the back of your head. (Drier hair makes for less blow drying, and that's a good thing!) It works on my short hair, and I bought one for my college daughter, who has longer hair. She keeps it on the whole time she's getting ready, and never even blow drys at all! If I'm in a hurry and don't have time to sit around in the Turbie Twist, I gently scrunch and absorb the excess moisture with Studio Dry Ultra Absorbent Hair Drying Gloves.
Next, I work in the product with the ridiculous name of Big Sexy Hair Root Pump Spray Mousse (!) at the roots to help with volume. Then I work either Tresemme Curl Care Flawless Curls Extra Hold Mousse or OGX Locking + Coconut Curls Decadent Creamy Mousse into my curls to hydrate, enhance, and prevent frizz.

Drying
Repeat after me: curly gurls must diffuse and scrunch. I use the universal-fit Curly Co. Collapsible Hair Diffuser on a regular blow dryer, but my new awesome discovery is the Bed Head Curlipops Diffuser Dryer. Besides having the cutest name for a product I've heard in a long time, this tourmaline, ionic dryer adds shine, reduces frizz, and dries my hair at warp speed. It is awesome. Remember: diffuse and scrunch, diffuse and scrunch.
For those days when I want to take a break from the products and diffuser, I use the same styling products (so that I don't look like some kind frizzy hippie woman!), and I scrunch, scrunch, scrunch the whole time I'm air drying.
If you like to take your showers at night, my curly gurl pal Francie swears by Shea Moisture Curl Enhancing Smoothie. She leaves it in and piles her hair above her head while she's sleeping and wakes up with loose frizz-free curls the next day.

Finishing
I think Redken Quick Dry hairspray might just be the greatest hairspray ever invented. I'm not even kidding you. As the name suggests, it dries fast, so it doesn't weigh my hair down. It doesn't leave it too soft, so I feel like I didn't apply anything at all, yet it holds my hair without as much crunch and stiffness as most other hairsprays. I spray it on, and then I keep scrunching. Seriously, try this hairspray, no matter what type of hair you have! On humid days when my curls are living their best life and loving it, I want a softer feel and less hold. On those days I use OGX Locking + Coconut Curls Finishing Mist. It enhances my curls and smells delish.

Travel
Even though many hotels provide blow dryers, I had one too many bad experiences with their reliability, so now I take my own, and I can count on it to do the job! A few years ago, my hairstylist turned me on to this tiny but powerful BaBylissPRO Nano Titanium Bambino Compact Dryer. It's lightweight and perfect for travel, but it has the power of a full-size dryer, lemme tell ya. Unfortunately, it doesn't come with a diffuser, so for diffusing when I travel, I use the ultralight Hot Sock diffuser. It slides onto the end of the blow dryer and diffuses the air coming out. #love

Wishing you a good hair day today and every day, sweet curly gurls! Do you have a hair product you swear by? If so, please leave a comment and let me in on it!
Blessings,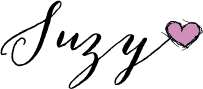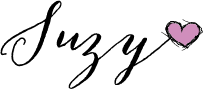 SHOP THE POST

Photo by Megan Weaver.