Last week, I took to my Instastory and turned the tables on you! Instead of me choosing the topic I was going to cover, I told you that you could ask me anything and I would answer it! (I know, pretty crazy, right?) Well, I just loved hearing from you, and I was honestly so touched that you even cared enough to ask! It was so much fun to see what you were wondering about me and Empty Nest Blessed! On Friday, I answered your questions about Empty Nest Blessed and more of the business side of my life, but today we're getting personal, and I'm opening up and sharing my life with you. Once again, know that I combined some of the questions that were similar, but I did my best to cover everything you asked me in my answers.

What church do you go to?
I attend Park Cities Presbyterian Church in Dallas. It's a part of the PCA (Presbyterian Church in America) denomination. Bob and I attend worship regularly, and then we work in the nursery. We've done it every Sunday for over 20 years! We teach the early walkers, so they're non-verbal and range from 12-14 months when they come to us, and they stay in our room for an entire year. My incredible empty nester friend Susan wrote the curriculum that we use. It utilizes songs, finger plays, manipulatives, and puppets, and the babies are active participants. Y'all, they actually sit still for 20 minutes straight! We fill the rest of the morning with bubble time, story time, snack time, music time, etc. Bob and I count it such a privilege to be among the first people to share the good news of the gospel with these little ones, and it's so special to hear that some of their first words are ones we have taught them! (Words like "Bible," Jesus," and "Alleluia.")
How did you meet your husband?
It's a pretty funny story! Our senior year of college I was dating his roommate. One of my sorority sisters broke up with her longtime boyfriend right before a big event, so I offered to set her up with this "nice and safe" roommate of my boyfriend's. I did, and we double dated to the event. Fast forward a few months and I had broken up with the roommate and needed a date for an event myself, so I decided to ask the "nice and safe" boy myself! We were engaged six months later and married 13 months later. He is God's greatest gift to me, and I just adore him. We've been through a lot together in 32 years and have been very intentional about nurturing our relationship through it all. My heart still skips a beat when he walks into the room! When some of my daughter's friends asked us what our "secret" was, we told them it was putting each other before ourselves and also laughing a lot! We try not to take things too seriously, see the humor in everything, and let things roll off our backs.

Were you a stay-at-home mom when your kids were growing up?
Yes, and I loved it. I honestly don't think I could have worked outside the home and parented them the way I wanted to, but that's just me. (I'm way too high-strung to juggle working and parenting!) I did serve on a couple of non-profit boards while they were growing up, which allowed me the ability to keep up my writing and PR skills, and forced me to learn how to use social media during its early days. ('Memba when all our kids were actually on Facebook and we decided we had to get our own accounts so we could keep tabs on them, forever ruining it for them? Yeah….)
I served on those boards with a lot of very, let's just say, high-powered, Dallas businessmen and women, and there were times I found it super intimidating. But I was the only one with my specific expertise, and I soon realized (much to my surprise!) that they valued my expertise and input in areas that were not their own. It may sound weird, but serving on those boards reminded me that I had something to offer that could actually make a significant contribution. One of the men even offered me a job running his media department once my kids left home! Most importantly, perhaps, it provided me with lifelong friends within a group of people that I otherwise wouldn't have had the opportunity to get to know.
Probably like lots of you, when my kids were at home, I was always active in Bible studies, led a few prayer groups, chaired some events, and led the PTA, etc.. I think the beauty of having  commitments when the kids are growing up is that it reminds them that their mom has something to offer others, and she isn't just there to cook, clean, do laundry, and drive them to their activities!
Is your hair naturally curly? What do you do to it? Color? Styling?
Yes, it's naturally curly/wavy/diva-like! I get asked about it so often, I thought I'd write an entire post about it. Look for it this Wednesday!
Have you ever done TV commercials? I thought I saw you on TV the other day!
I loved this questions so much and so badly wanted to say, "Yes!" In fact, Bob and I got lots of mileage of out this question this weekend as I kept reminding him that I might be moonlighting as an actress in TV commercials and he really doesn't know all that goes on when he leaves town on business trips! (Hahahaha!)
I have done a few TV interviews on the empty nest and aging. (Scroll down to the middle of this page on my website if you want to see one.) I've also done a few radio interviews and spoken to lots of groups. Honestly, it's one of my favorite things to do and I wish I had the opportunity to do it more. That's probably why I love doing Facebook Live interviews! (Did you catch the one from last week with empty nester travel expert Suzanne Stavert, the creator of the website AdventuresofEmptyNesters.com? If you didn't catch it, you can still watch it on the Empty Nest Blessed Facebook page or through a direct link here.
Thank you all for asking such good questions! This was such fun for me!
Blessings,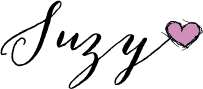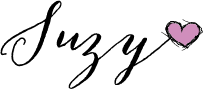 Photos by Megan Weaver.