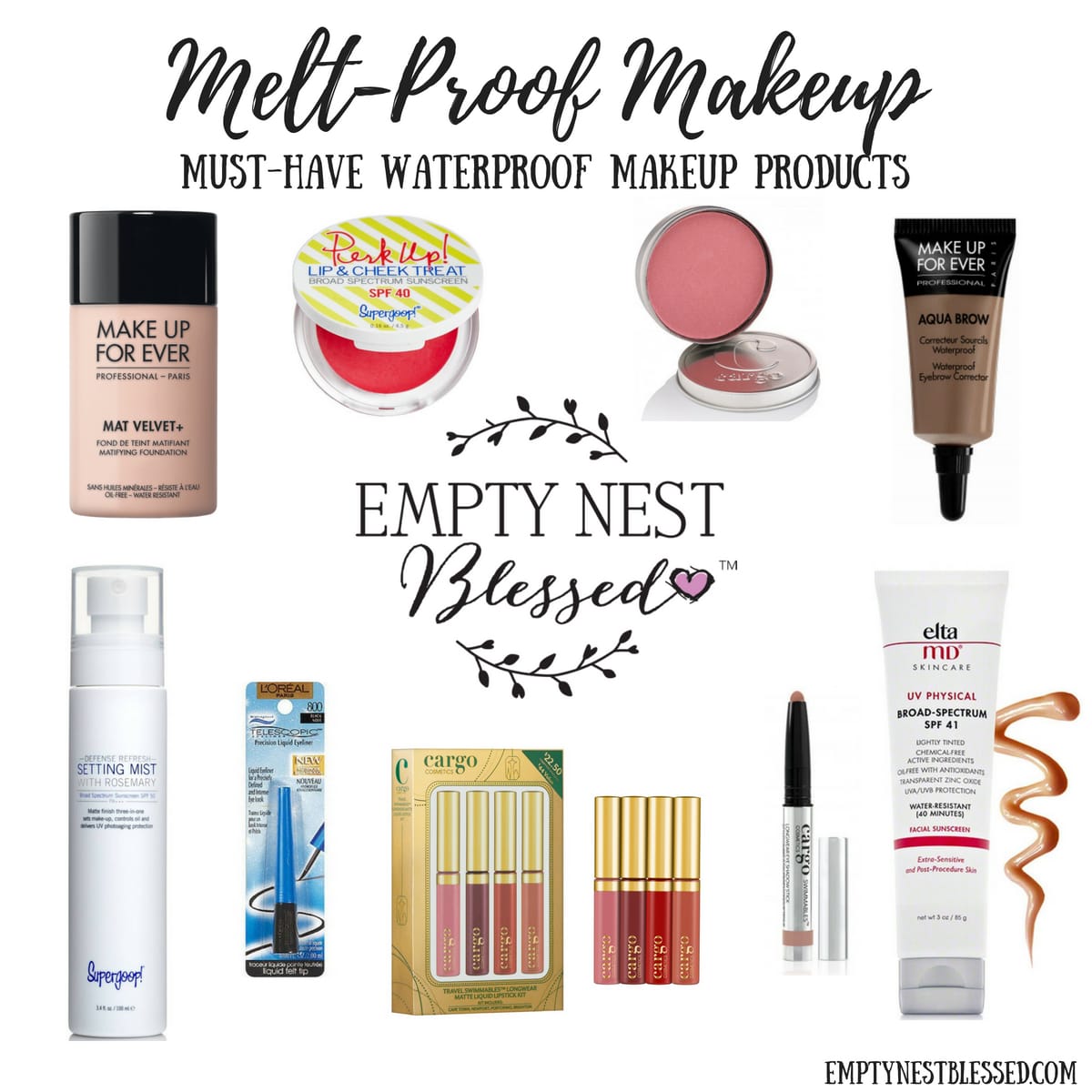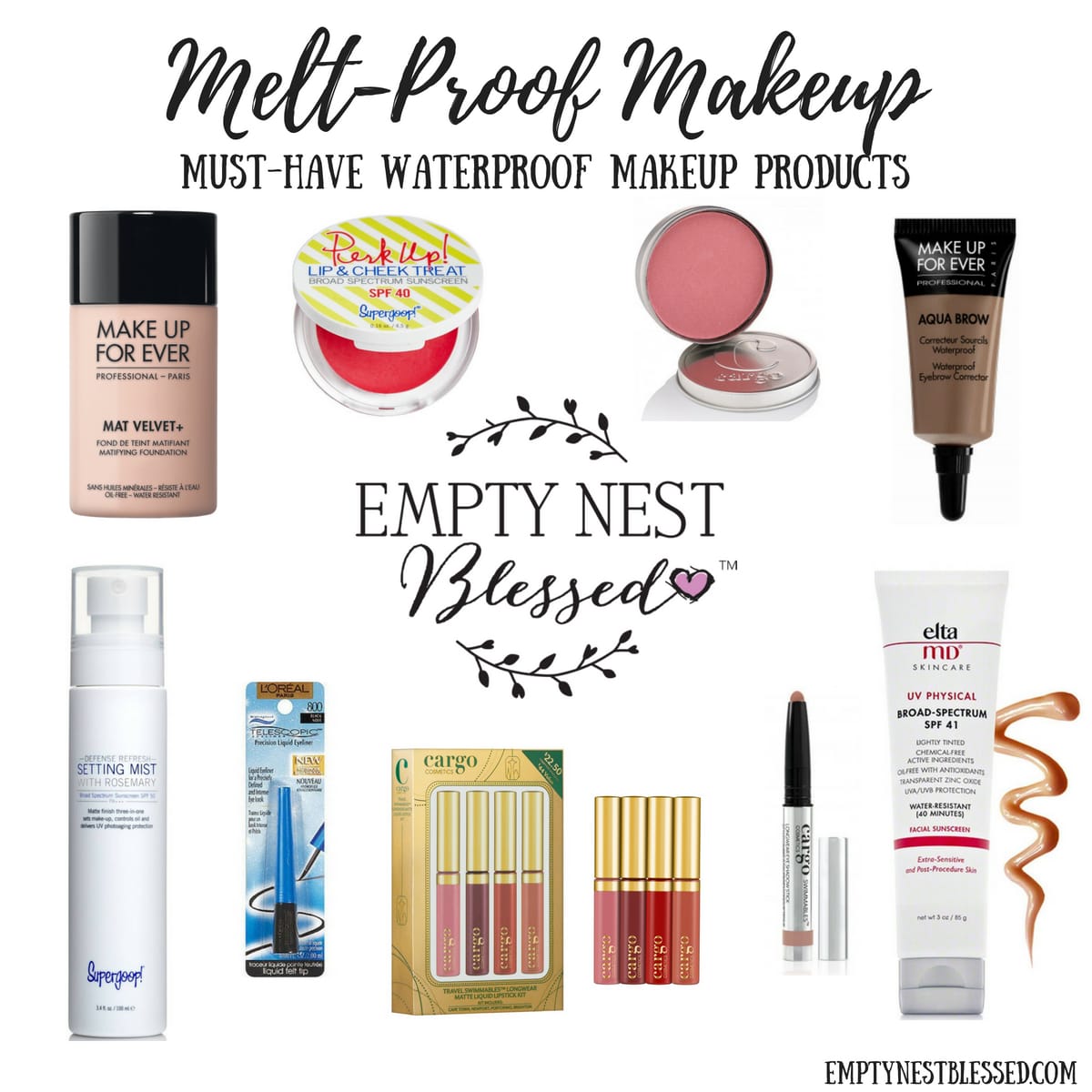 Living in the steamy south, I'm somewhat obsessed with waterproof makeup that won't melt off my face when the humidity sets in for summer! Whether you're taking an epic beach vacay, a Caribbean cruise, or you live in the sweltering south like me, I've got the beauty and makeup recs you need today. I shared in the recent post where I answered your email questions that I set out to publish this post last summer, but it quickly became clear that to be thorough, I really needed to put a whole bunch of products to the test. As I experimented, I favored natural products over those with questionable ingredients like oxybenzone and did my best to find the best values for you at trusted sources. (I've heard a lot about the profusion of bogus and counterfeit products on Amazon lately, so I opted for other sources in most instances.) After testing dozens of products, I'm ready! Let's dive in. (Bad attempt at humor. Sorry!) Click any of the pink links or images below for more information.
Serums & Primers
If you've been hanging around here for awhile, you know I'm militant about sunscreen! I wear it year 'round. My favorite non-waterproof foundation contains sunscreen, so most of the year I use a combo serum/primer (not waterproof) first, and add my foundation on top. When it comes to summer, though, I spend a lot more time by our pool, at the beach, or just outside, so last summer I decided to up my sunscreen application by switching to a combo serum/sunscreen product. It's packed with moisturizers and vitamins E and B5. I use it as my primer too.

Sunscreen and Self-Tanner
I take my cues on sunscreen from Consumer Reports, which last year rated La Roche-Posay Anthelios 60 one of the very best for broad-spectrum coverage. (It melts in, so it's not slimy on my skin. I'm fair-skinned, so I use a self-tanner all summer. For subtle color, I use Jergen's Natural Glow Wet Skin Moisturizer every day before getting out of the shower. But I usually want more color on my legs (partly to cover any visible varicose veins). So, after trying lots, two rose to the top of the heap. First, I really like Clarins Radiance-Plus Golden Glow Booster. It's an adjustable, gradual self-tanner that you mix with your regular lotion (or sunscreen) to create an even, made-to-measure self-tan. (There's also a version specifically for faces that you mix with your serum/sunscreen.) For a faster self-tan, I like St. Tropez Bronzing Mousse. (I'm not alone! It's Nordstrom's highest-rated self-tanner.) It's a buildable, natural color. (No orange streaks with this baby!)

Foundation
There aren't a lot of foundations out there that claim to be waterproof! At best, they all claim to be "water-resistant." Years ago, my dermatologist recommended EltaMD UV Physical Broad-Spectrum SPF 41 Tinted Sunscreen. I've been using it ever since. It's water-resistant, but I think it really holds up to the moisture. For a bit more coverage, I like Supergoop Daily Correct CC Cream Broad Spectrum SPF 35. (Note: I ordered it in "light" and it's too light, even for me, so consider ordering a darker shade than you might normally. With free shipping/returns, you can easily exchange it.) For even more coverage, wear the foundation favored by the US Olympic Synchronized Swim Team (!). They use Mat Velvet + Mattifying Foundation by Make Up For Ever. As the day wears on, I try to use a "booster" for my foundation, since the effectiveness of SPF gradually declines over time. I either use Supergoop Setting Mist Spray, Colorscience Pro Sunforgettable SPF 50 Brush-on Mineral Sunscreen or Brush On Block Broad Spectrum SPF 30 Mineral Powder Sunscreen.

Bronzer
I find it difficult to get powder bronzers to spread evenly, even with super fluffy brushes. For the most natural-looking bronzer, I like Fluid Sheer by Giorgio Armani. It's not waterproof, but I found that if I mix it with one of the water-resistant/waterproof foundations above, it does just fine. It actually comes in a variety of a range of shades including makeup base shades, correcting shades, and radiance boosting shades. (Click the image below to see them all.) The one I use for bronzing is shade No. 3.

Concealer
Without a doubt, the best waterproof concealer I found is Lancome's Effacernes Waterproof Protective Undereye Concealer. It's heavy, but it definitely conceals.

Brows
If filling in and enhancing your brows is something you do every day, it's important to have a good waterproof product. I tried several, and the ones that held up the best were Aqua Brow by Make Up For Ever (used by US Synchronized Swimming) and  Sourcils Waterproof Eyebrow Gel-Cream (slightly heavier coverage). The image below is the darkest shade it come in, but it is available in 5 lighter shades. Click through to see them all.

Eye Shadow
My favorite eye shadow look is lush lashes, a little eyeliner tight-lined at the lash line, and a nude lid. (Not really nude, but with a nude primer on it.) If that's the look you prefer, use Aquatique Waterproof Eye Color Base alone. If you want more eye shadow on top, use it as an eye shadow primer/base. For actual eye shadow, L'Oréal Paris Infallible 24HR Eye Shadow is pretty water resistant. But if you need serious waterproof makeup for your lids, use Swimmables Longwear Eye Shadow Stick by Cargo. (Available online only.) I followed the application instructions precisely (Be sure to do that.), and it didn't budge until I removed it. Both products are available in a variety of shades.

Eye Liner
I was so happy when I found a drugstore eyeliner that stood up to the big boys! In fact, it was one of my two favorites. It's the Telescopic Precision Liquid Waterproof Eyeliner by L'Oréal Paris. My other favorite held up even better, though. It's Aqua XL Eye Pencil Waterproof Eyeliner by Make Up For Ever. If you prefer a pencil eyeliner that you can smudge a little before it sets, it's definitely the one for you.

Mascara
There was a clear winner in this category! It's Lancome's Hypnôse Drama Instant Full Volume Waterproof Mascara. If you have a family wedding, funeral, grandchild birth, or another weepy moment coming up, this is the product for you. It's the real deal. 🙂

Blush
Technically, any creme blush will be fairly waterproof, but in my tests, the US Synchronized Swim Team's choice was the absolute best. (Why am I not surprised?!) They use Cargo's Swimmables Water Resistant Blush. (Available online only.) My other favorite waterproof blush is Tarte Sugar Rush Beach Cheeks Cream Blush. Finally, I adore Charlotte Tilbury's Beach Lip & Cheek Stick. It's formulated with poly-fillers to plump up the skin, and polymers to moisturize. It's also highly pigmented, so it doesn't fade away as easily as some blushes do. It's emerged from my testing as one of my very favorite year 'round products.

Lips
When you're talking waterproof lips, there are two players in the game. The first is long-wearing lip color. I use Lip Couture's Waterproof Liquid Lipstick because my make up artist says it's the best. I totally agree! I've found it far superior to the drugstore long-wearing lip colors. It's only available to the trade, but I bought mine on Amazon, and it definitely authentic. My shade is latte confessions but others are available. The other really great (but expensive) liquid lipstick is Swimmables Longwear Matte Liquid Lipstick by Cargo. I found an affordable travel kit with four cute shades at Kohl's and that's what I've linked for you. The other option for lips is a balm or gloss. While technically not waterproof, the stickiness tends to make them stay on and my three favorites all contain SPF in varying degrees. I like Sugar Tinted Lip Treatment (SPF 15), Supergoop's Perk Up! Lip and Cheek Treat (as mentioned above in the blush section, it packs a whopping SPF 40), and drugstore fave Kiss Lip Balm by Revlon (SPF 20).

Miscellaneous: Setting Spray
I mentioned Supergoop's Setting Mist Spray in the foundation section above. Infused with a yummy rosemary and mint scent, it sets makeup, helps control oil and shine and refreshes your SPF sun protection. Without a doubt, it's my favorite product from my year-long trial. It dries about five seconds after you spray it on, and it even comes in a 1 oz. travel size as well as the larger 3.4 oz size. (I own both!) I cannot say enough about it. If you don't try anything else from this post, consider giving it a try.

I hope you liked today's post. I'll tell you one thing. Bob is sure glad it's published!
Blessings,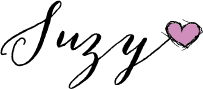 SHOP THE POST
(Click on any of the products below for more information.)