Whether you're planning to downsize or not, you gotta clean up and clean out. We still haven't decided if we're going to downsize to a smaller home or not, but one thing we have decided: We've got to clean out this house! I've been researching what do to with our stuff as we go through this process. Today, I'm sharing an alphabetical list of fifteen things that empty nesters need to deal with when it's time to declutter, downsize, or just clean up and clean out, along with suggestions for what to do with each of them.
I'm also sharing just about the cutest denim halter neck cotton dress I've ever seen! Y'all have been asking me to work more fashion into my posts, and I'm trying to do that. Details on my look at the bottom of this post. It may not seem related, but hey (!) we took these photos in my backyard, so we're at home, okay? 🙂
1. Antiques
Several news stories have come out lately detailing the fact that millennials do not want their parents' treasured family heirlooms. Apparently, it's a largely generational issue. Millennials place more value on experiences, rather than things. If your kids aren't interested and you have high-end antiques, you can take them to an antique dealer. Otherwise, look into consignment.
2. Appliances
If you can't use it in your new place and it's still usable, consider listing it on Craigslist. Insist on buyers who will pay cash and pick up the item. Schedule the pickup time when you will have someone home with you. I know lots of people have used Craigslist with good results, but for some reason, it just seems sketchy to me! I prefer Facebook Marketplace. They offer good tips to help ensure a safe and successful transaction.
3. Books & Recordings
If you're going to reread it or rewatch it (really!), or it's too precious to you, then hold onto it. If not, consider selling to Half Price Books. They buy anything printed or recorded, including albums, cassettes, 8-tracks, CDs, DVDs, VHS, Blu-rays, textbooks, coffee table book, and cookbooks. Want to save some of your favorite children's books for the grandkids? Only keep the best of the best.
4. China
If it can't go into the microwave or dishwasher, your kids probably won't want it. If you love it, use it. If not, consider selling it on eBay. If you've never sold on eBay before, check out this guide to the basics. Another option for selling china is a company like replacements.com. My parents sold their formal china to them after my sister and I got married and selected our own patterns.
5. Clothes
Questions to ask yourself as you clean out:
√ Does it still fit?
√ Is it still in style? (If you're waiting for it to come back in style, don't! The fashion trend cycle is typically 20 years.)
√ Is it still age-appropriate? (You don't want to embarrass your kids by wearing something that you have no business wearing at your age.)
√ Do I love it?
√ Do I feel great when I wear it?
Things that don't matter:
√ It was expensive.
√ I only wore it once.
√ It's still in good condition.
Make three piles: toss, donate, sell. For consignment, I use both Thredup.com and Swap.com. I think Thredup.com pays better for high-end and designer merchandise, but they accept lots of brands. Swap.com pays out via PayPal once an item sells, whereas Thredup.com sends you a debit card, and pays you up front for certain items. Both accept handbags, shoes, and accessories as well. Both also accept women's and children's items, and Swap.com accepts men's, baby and maternity and toys as well.
6. Collectibles
You might want to consider keeping a few of your very favorite pieces. Consider selling the rest on eBay or Replacements.com.
7. Furniture
If it won't fit in your new place and nobody in the family wants it, consider selling it on Craigslist or via Facebook Marketplace. Another option would be to donate it to someplace like Habitat for Humanity, Goodwill, or The Salvation Army.
8.Important Paperwork
Scan the important papers (like birth and marriage certificates, wills, and other legal documents) and then back up your hard drive. Store the originals in a fire safe and take it with you.


9. Jewelry
Decide what you want to keep, then let family members tell you what they would like. (You can gift it to them now, or put it in your will.) Selling the rest? Anything valuable needs to be appraised so that you know its true value before selling or using a broker. (Jewelry buying is notorious for scams.) If you want to sell less expensive pieces yourself, consider eBay For estate jewelry, consider Replacements.com.
10. Kids' Toys & Books
As you clean out, consult your kids about what they might want to pass along to their own kids, and let them know that from now on they will need to store it. The rest you can sell online via Swap.com or at Once Upon a Child (if there is one near your home). Donating? Many places can use gently used toys, from a church nursery or local preschool to shelters, but don't donate toys that have missing pieces, or are broken, soiled, or recalled.
11. Memorabilia
Talk to your kids about this to see if they want anything. If they don't, then toss impersonal items like yearbooks, trophies, and artwork. If you're having trouble getting rid of some especially precious items, consider making a "keepsake box" for each of your children, filled with the items you cherish the most.
12. Musical Instruments
These can be hard to clean out because sites like Craigslist are already flooded with musical instruments. You can try contacting local music teachers (including your former teacher) to see if anyone might want to buy your instrument, or you can donate to a nonprofit like InstrumentsInTheCloud.org, that matches used musical instruments to school music programs in need.
13. Sport Equipment
If there's a location near you, you can sell it at PlayItAgainSports.com, or list it for consignment online at SidelineSwap.com. If you want to donate, try a reduce, reuse, recycle organization like Freecycle.org.
14. Photos
Clean out and toss things like landscape shots from vacations and only save the pics you really love. Send them to Forever.com for digital photo storage.
15. Wedding Dress
If no one is going to wear it, you can do something like save it to wrap bouquets in at your daughter's wedding or make pillows out of it. If you want to consign it, reputable online sites are PreOwnedWeddingDresses.com or StillWhite.com.
Remember that you can get rid of an item without getting rid of the memory. Nothing can erase the past. This process is really about creating breathing room in your current life, freeing yourself of extra weight, and recognizing that what's most important is happening right now — not in a box in your attic. You can do it!
Denim Halter Neck Shift Dress | Tory Burch Miller Sandals | Baublebar Earrings | Watch | Leather Pouch | Lipstick | Nail Polish | Bistro Table& Chair Set | Chair Pads | Yellow Silk Tulips
I'm in deep with this denim dress, y'all. (If you don't want to go all in, it comes as a top too!) It looks cute with mules, wedges, or even slip-on sneakers for summer! I styled it with these classic Miller sandals and some fun — and giant — earrings! (You know I usually stick with more petite styles, so I really went out on a limb!) I love this simple white leather pouch. It can go casual or dressy, and it holds my phone, lipstick, my key fob, license, and a credit card. What more do you need in life?! 🙂
Blessings,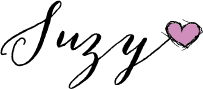 Photo by Megan Weaver.
SHOP MY LOOK

P.S. For more on downsizing and decluttering, check out my recent interview with Anita Sisler, an empty nester, and professional organizer, and the owner of The Declutterbug. She and I are going to be doing a Facebook Live on Wednesday, May 2 (That's tonight!) at 7 p.m. (CST). Leave me a comment or email me if you have questions you want me to ask her. If you want a reminder of our Facebook Live or instructions on how to join us, you can join my email list here.
P.P.S. Helping your senior parents make the move to a retirement home or community? Check out this excellent article by Alejandra Roca. It's full of great tips!