I'm back today with the final installment of what was initially going to be one post that turned into three! I think I underestimated the number of midlife beauty issues that we are dealing with, gals! I told you that I had every single one of the issues we dealt with in the Midlife Beauty Issues post, and also the More Midlife Beauty Issues post, and I'm here to tell you, I've got every single one of these as well. (If this is TMI, please stop reading now!) I'm oh-so-creatively calling this post Even More Midlife Beauty Issues. Let's hit 'em, girls. (Click any of the pink links or images below for more information.)
1. Saggy & Crepey Upper Eyelids
Eyelid skin is thin, so wrinkles, fine lines, and crepey skin can be especially noticeable in this delicate area. Be sure to use sunglasses and a mineral-based sunscreen in this area. I also use an eye serum there at night. To prevent pulling the skin when applying eyeshadow, I use an eyelid primer — sometimes alone — or underneath a long-wearing, crease-resistant but creamy eyeshadow. For a more long-term fix, botox injections can be used at the outer corner of eyebrows to lift the eyelid skin. For a less invasive fix, an ultrasound treatment called ultherapy is applied to the forehead to increase collagen production in the eyelid area. Finally, blepharoplasty is a plastic surgery procedure that removes excess upper eyelid skin or undereye bags surgically.

2. Varicose Veins
Varicose Veins occur when the one-way valves in your veins keep blood flowing from your legs up toward your heart weaken. This causes blood to pool in the legs, and the veins can turn blue, or even enlarge and twist. They can be hereditary or caused by pregnancy, obesity, or excess sitting or standing. For a quick fix, use a daily self-tanning product along with a leg makeup for additional coverage. I use Jergen's Natural Glow Wet Skin Moisturizer before I get out of the shower every morning, but for a deeper bronze, I like to add a few drops of Clarins Radiance-Plus Golden Glow Booster to my daily sunscreen. If you want to do more, your dermatologist may suggest sclerotherapy (which I do every three years or so) for smaller veins. If you have extensive, bulging and painful veins, you may need to be referred to a vascular surgeon for more extensive treatment. If left untreated, the problem will likely worsen and can be dangerous to your health.

3. Cellulite
A whopping 90% of women have cellulite. It occurs when fat deposits push through the connective tissue beneath the skin, causing the skin to dimple. Anti-cellulite creams containing caffeine can work somewhat, as can massage. (You've probably seen ads for the FasciaBlaster, which is the hot new gadget on the market right now.) Other people swear by coffee scrubs and dry brushing. Your dermatologist can advise you on more aggressive treatments, including Cellulaze, Cellfina, and ThermiSmooth.

4. Foot Issues
For that rough, calloused skin that collects at the heels, my dermatologist recommended Urea40+, a 40% urea + 2% salicylic acid cream and she told me to get it on Amazon! I've been using it for a few weeks now, and it works! My feet are smooth, smooth, smooth. Another common foot ailment is toenail fungus, which is increasingly common as we age. In fact, approximately 50% of those over 70 have it. Fungi like to grow in warm, moist, dark environments, so athletes, people who walk around barefoot a lot, go to nail salons with improperly sterilized tools, or people with circulatory problems are especially prone. I think I picked up my toenail fungus at a (reputable) nail salon, but it's so pervasive, it's hard to know for sure. If you think you have it, you need to treat it right away. Bob cured his in about a month with a product I found at Walmart called Fungicure. My dermatologist prescribed Jublia for mine because it works through nail polish. (And, well, ya' know…nail polish…) 🙂

5. Droopy & Crepey Neck
Sometimes known by the lovely name of "turkey neck," weight gain (and loss), along with genetics and sun damage all contribute to loose neck skin. Some of the best beauty advice I ever received was to treat your neck and hands with the same products and care as you use on your face. I use Philosophy's Miracle Worker Retinoid Pads (a Retinol) and Differin Gel (Adapalene), which was formerly prescription-strength, on alternating nights of the week. According to webmd.com, "retinols are some of the most proven, effective, and powerful options for treating skin issues ranging from acne to signs of aging." Use caution, though, as the skin of the neck may be more sensitive than the skin on the face. Start slowly and build from there. Aside from retinol, some people swear by a device called Titan, which lifts by tightening skin, reducing wrinkles and reinstating collagen and elastin fibers. Your dermatologist can help with options like Botox along the jawline, radio-frequency treatments like Thermage, or ultrasound treatments like Ultherapy. If your problem is a double chin, your dermatologist may recommend SmartLipo, which uses lasers to melt fat and tighten the skin. For a more permanent solution, there's always a neck lift, which is performed by a plastic surgeon. If you want to learn how to tighten your jowl line in photographs, you can read about the posing tricks I use when I take pictures for Empty Nest Blessed in this post.

I hope you found my Midlife Beauty Issues series helpful! If nothing else, I hope it encouraged you, because most of these issues are universal. (As I've said many times, I have every single one!) Please feel free to leave me a comment and let me know if you've tried one of the "solutions" I mentioned in this post and what you thought of it. And above all, remember how beautiful you are as a midlife woman. The softness and lines that come with aging remind the world that we've loved well and smiled much. Keep doing that, okay?
Blessings,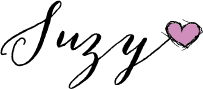 Photo by Megan Weaver.
SHOP MY LOOK