What does it mean to chase meaning? After the kids leave the nest, it can be challenging to figure out how life as an empty nester is supposed to look. Without a doubt, raising kids is a meaningful, rewarding experience. Once they're gone, the question arises. What now? There are some excellent resources out there that can guide you as you adjust to the empty nest, but once that initial adjustment is over, the question remains. I remember thinking, "I guess I've got about a third of my life left. How am I going to make it count?" I know from your emails that many of you struggle with the same thing. Today we're going to talk about it, and I'm going to share some tips to help you chase meaning and thrive in your third act.
1. Get to Know Yourself (Again)
When your kids were in the nest, you probably didn't spend a lot of time on introspection. Your focus was on them. (And rightfully so.) But it's time to get to know yourself again. What are your skills, interests, and abilities? Make a list of them and consider getting some input from those who know you best. When I was trying to figure out who I was and what I wanted to do after our nest emptied, I texted a few close friends and family members (including my kids) and asked them to describe me in three words. This was very helpful. (At least until someone called me "bossy." Sigh.) Usually, we don't see ourselves the way others see us, and figuring out how others view us can provide us with valuable information. (Fast forward to last summer, when my son said, "Mom, you like to tell people what to do. It's okay. That's what makes you a good blogger." Sigh. Again with the bossy.)
2. Find Your Passion(s)
What gets your heart racing and your blood pumping? What makes you excited? Do you love photography? Singing? Yoga? Chances are, you'll need to learn more about what you love. Is there a group you can join, classes you can take, or a mentor who would be willing to talk with you? Research how you could get more involved in your passions. When I started as a blogger (a field populated by twenty- and thirty-somethings), I did all of those things. It was pretty intimidating! After all, at this age, it's tough to put yourself back into learning mode. There were lots of times that I felt stupid and flat-out old. I'm so grateful for all of the sweet gals who taught me, encouraged me, and didn't make me feel too much like a newbie. Everyone has to start somewhere! (Not too long ago, I had the opportunity to do an interview about my own empty nest experience and how Empty Nest Blessed came to be. To read it, click here.)
3. Don't Look Around (Too Much)
There will always be people who are better than you at what you do, and there will always be people who are worse than you. Keep a humble heart, stay in your lane and do things your way. Don't wait to start until you get things perfect because if you do, you might never start! If something doesn't work, you can always change it later. Do your best not to worry about what others think or what they're doing. (This is hard for me!) If you can find a unique niche within an area that you are passionate about, you're really fortunate. When I started Empty Nest Blessed, I wanted to encourage and inspire empty nesters to thrive and grow in this season of life. I was aiming at a specific niche demographic: women who were my peers (50+). Several months in, I was amazed and shocked to find that my largest audience was actually 35 to 45-year-olds! After talking with some of them, they told me that Empty Nest Blessed gave them hope and made them excited about a season of life they were dreading. Wow! 🙂 This wasn't my initial focus, but clearly the Lord had different plans! Now I try to keep that age group in mind as I write.
4. Persevere
Most things are more difficult and time-consuming than they look. If you want to chase meaning in your life, it will probably mean sticking with something longer than you think. If you give up, you'll be so disappointed in yourself! Instead, persevere and stick with it. Seek out people who will cheer you on and encourage you in your pursuit. I'm currently reading Grit: The Power of Passion & Perseverance by Angela Duckworth. She believes that what truly drives success is not "genius" but a combination of passion and long-term perseverance, which she calls "grit." Her TED talk (below) inspired and motivated me as I sought to chase meaning in my third act.
Have you found yourself driven to chase meaning in the empty nest? What are you doing and how did you go about it? Leave me a comment and let me know.
Blessings,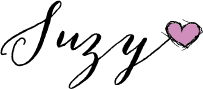 SHOP THE POST