I'm always on the lookout for an on-point, affordable piece that will work with my existing wardrobe. I want it to be different from anything I already own, and above all, comfortable. During the holidays, there is so much to do, and I want to be able to move in my clothes. Leggings and activewear of all kinds are just the best, but who wants to schlub around in them every single day? Not me! That said, it's not easy to find cute clothes that feel good to wear, but are also stylish. It's even more challenging during the holidays, when I want my outfit to have a little something special, like sparkle or sheen, as is befitting the season. Today, I'm sharing a casual holiday look that checks all the boxes. And the best news? You can get all three core pieces with free shipping before Christmas!
Doncha love it when something is not quite what it seems? When I spotted this velvet top, the color was the first thing that grabbed me. That was followed closely by the cuffed at the wrist, blouson sleeves. (Those of-the-moment bell sleeve tops are cute, but they can get in the way, amirite?) I tried it on and found that it was stretchy and comfortable, and just about the perfect thing for a casual holiday look. The rest was history.
There's so much to do during the holidays; I just want to put on something easy-to-wear in the morning and go about my day. With the kids home, friends to see, and presents to wrap, I don't want to have to think too hard about my outfit! This top comes in black, this blue, a really unusual marsala, and a gorgeous lavender. (The lavender would also make a pretty Easter look. Talk about a twofer!)

My NYDJ jeans have the stretch and give of a legging. They also feature the famous NYDJ lift-tuck technology that helps flatten your tummy and lift your rear. That pretty much makes them the perfect jean for the holiday season, when food temptations are everywhere, and it's hard to make time for workouts. Right? (They are guaranteed to take a size off, so if you order, go down a size.) Gotta love that!
These classic Sam Edelman animal print ballet flats finish off my comfortable, casual holiday look in a fun, whimsical way. If you've never worn Sam Edelman's Felicia ballet flats, you need to look into them. They have built-in flexible elastic for the perfect fit and a padded sole that makes you feel like you're wearing slippers. They fit true-to-size, and several colors even come in wide widths. They're kinda the perfect shoe. Yep, I said it. (BTW, several styles are 40% off right now, which doesn't happen very often with these.)
Velvet Top | NYDJ Jeans | Animal Print Ballet Flats | Earrings | Watch | Bistro Set | Chair Pads | Coffee Mug (similar) | Kindle Paperwhite | Pink Kindle Paperwhite Cover
This bistro table and chair set always reminds me of Christmas! I got it for Bob the first year that we were empty nesters because I wanted something that signified that we were back to being a twosome again. We love to eat outside on our back porch, and sometimes we drink our coffee out there together before we start our day. It's become a wonderful connection point for us. It's made of cast aluminum, so it's lightweight and doesn't rust.
Happy Christmas week, friends. I hope your kids are home or coming soon! Did you see the Facebook Live I did with my 25-year-old son on Friday? We had fun! You can still catch it on the Empty Nest Blessed Facebook page. We talked about the transition that takes place when kids get older, and parents have to learn to treat their kids as adults (and kids have to learn to "adult."). We also talked about building and strengthening the relationship between parents and adult kids over the holidays and answered some reader questions. I've gotten several questions about the "LOVED" sweater I wore during the Facebook Live. It's a pretty gray, with tiny ruffles at the shoulders and the word LOVED in gold sparkly letters. I think everyone should feel loved at the holidays, and this sweater is a good reminder!

If you've still got shopping to do, consider the retailers that are still offering free two-day shipping, like Walmart or  Target (order by 11:59 on 12/20), or consider Nordstrom, where you can order online and pick up for free curbside. Yep, they'll bring it right to your car! (I do this all the time.) I'll be honest, if you waited to shop, the deals are great right now.
Later this week I'll be sharing some of the looks I've been wearing to holiday parties and get-togethers and also some of our family traditions, along with a few recipes. In the meantime, enjoy your families, hug your kids, and keep your thoughts on the Birthday Boy. 🙂
Blessings,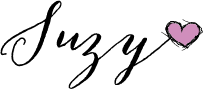 Photos by Megan Weaver.
SHOP THE POST