I think personalized gifts make the very best gifts. They show that you thought ahead and made an extra effort to customize something for that someone special. Being a southern girl, I just love a good monogram! I will monogram anything. Truly. I think my addiction started because I went to high school in the 80's, when The Official Preppy Handbook like, totally, guided fashion, gift-giving, and décor. (If you loved that book, I highly recommend author Lisa Birnbach's more recent book True Prep: It's a Whole New World. It details how preppies have adapted to the digital world. Hilarious!) I was into monogramming even when it wasn't as in as it is now. In fact, in the ultimate epic monogram moment of my life, last summer my son married a precious girl who now has the same monogram as me! I know, I'm a little sad.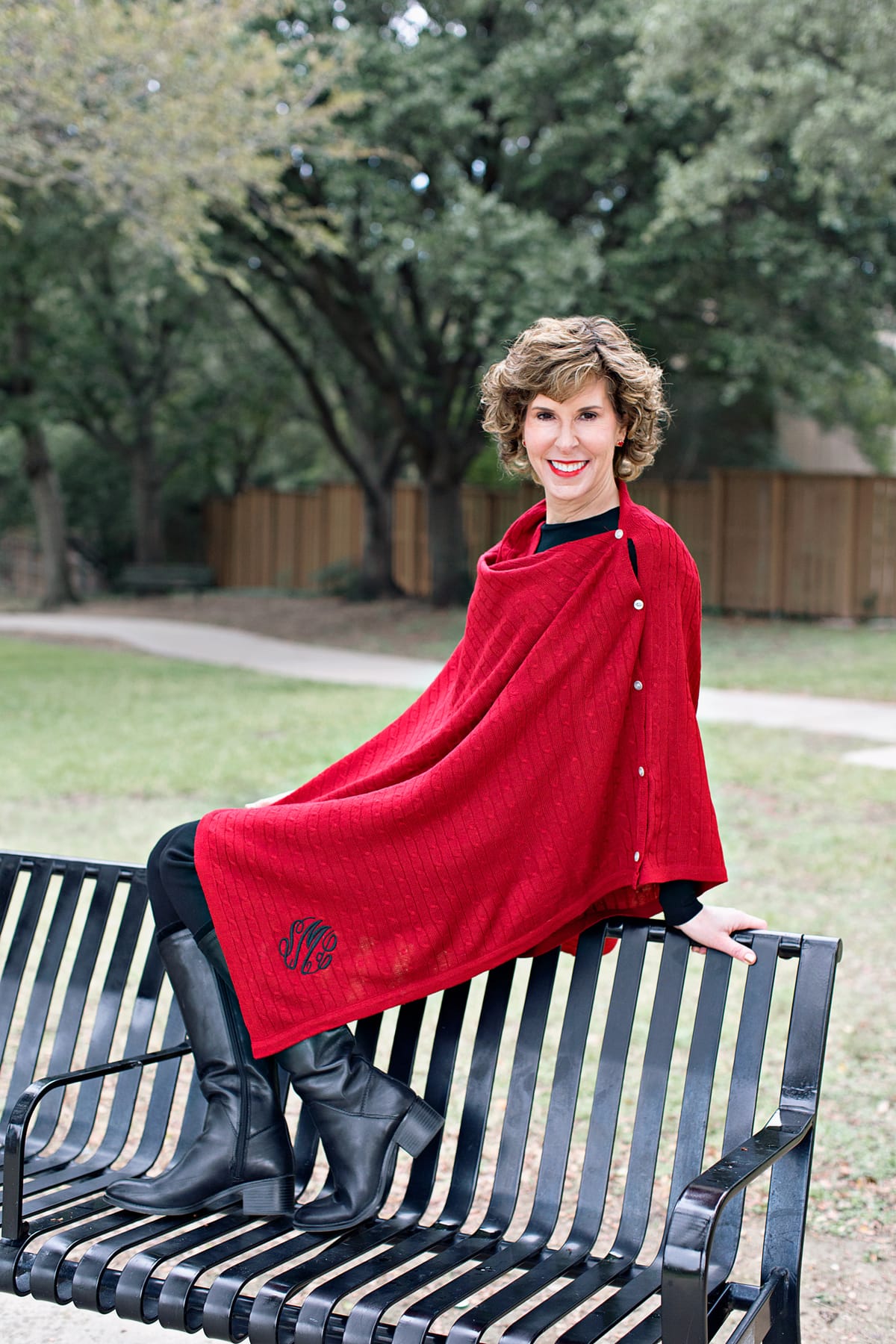 Poncho | NYDJ Jeans | Layering Tee (40% off & 9 colors!) | Boots (similar) | Earrings | Lipstick | Nail Polish
I bought this easy-to-wear poncho this year as a holiday staple and I've already worn it and worn it! (It was perfect for a girlfriend lunch get-together last week.) It pairs perfectly with either jeans or leggings and has buttons down the left sleeve for added style. It comes in eleven different colors, multiple thread colors, and it's monogrammed for free. In fact, some of the colors are as little as $19.99 right now! It's one-size-fits-all, which makes it a perfect item to gift. I think I'm going to order another one to use as football gameday attire!

Monograms are everywhere right now.  If you are thinking about gifting some personalized items this year, I want you to know that it is not too late. With all of the retailers I've linked to below, you've still got time to get your orders in and with regular shipping times and prices. But hurry, time is ticking on that, with cutoff dates next week. After that, you'll be faced with the dreaded "Expedited Shipping." So scary and so expensive, right? I've rounded up my favorite monogrammed and personalized gifts below. Most are from one of my three favorite retailers for personalized items, Marley Lilly, Zazzle, and Mark & Graham. I've included all price ranges, so there are options for every budget. I hope you find something special for your special someone!
Blessings,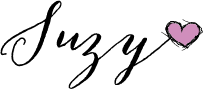 Photos by Megan Weaver.
Hover over the images for pricing info and click the images for more information.