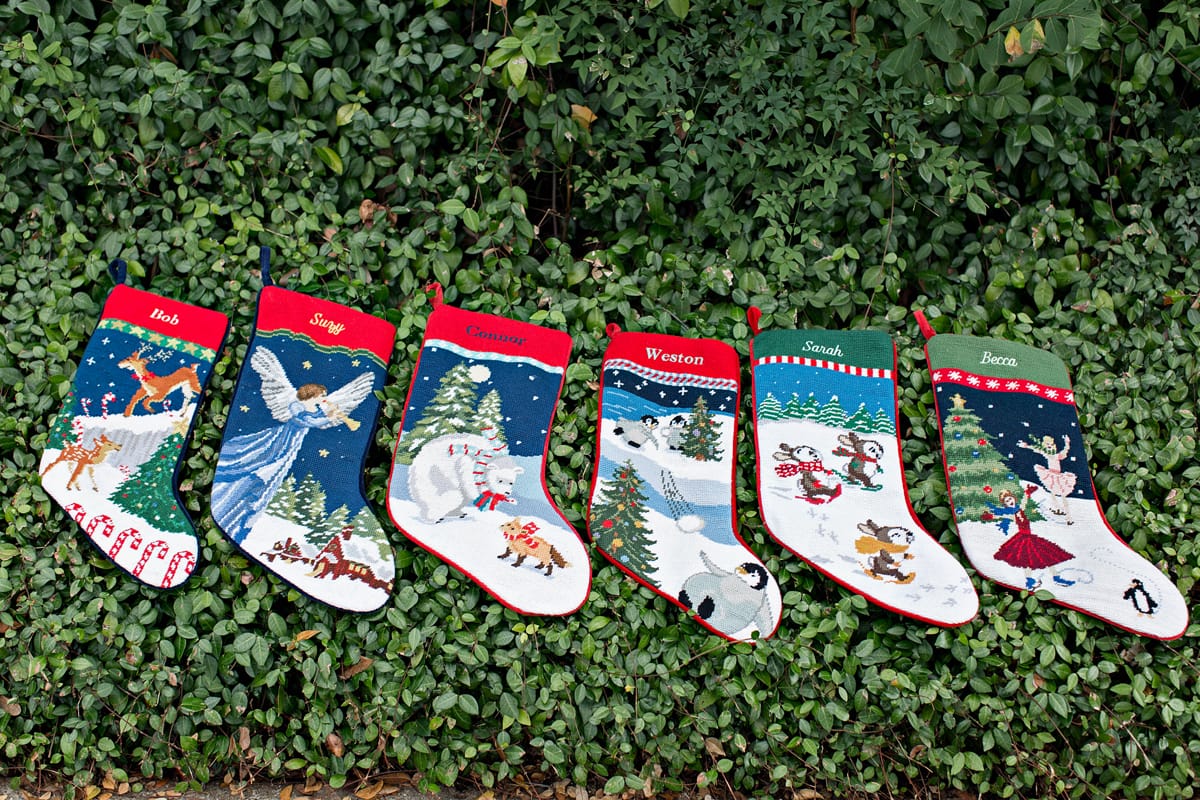 I think stocking stuffers have to be my favorite gifts to buy! It's something about the challenge of finding a compact, very personalized item that has to make a good first impression. After all, stockings are usually the first gifts opened on Christmas morning! In our family, we wrap every little item, from the Tic Tacs to the tools. When the kids were little, I could get away with giving them things like new toothbrushes, Hot Wheel cars, and fun Pez dispensers. Those days are long gone, and like most empty nesters, we've got all ages and stages to think about when it comes to stuffing stockings.  It's a bit more of a challenge to find just the right thing. Today, I'm sharing some of the unique stocking stuffers I'm giving this year. I've included ideas for all ages and stages, from your grandbabies to your senior adult parents and even your pets.
When my son got married last year and I got a new daughter, I decided to upgrade our lovingly homemade, but extremely tired and worn stockings for some pretty needlepoint stockings. I got sticker shock when I started looking around at options, but then I found these for only $29.50 at Land's End. They've been discounted even more since I bought them, with Land's End now offering 40% off each with the code SLEIGH and the pin 4461. When I bought ours, there were ten designs to choose from, which made picking out just the right one for the right person so much fun. When I last looked at them, however, there were only six designs left, so if you want 'em, you'd better get 'em now. I don't think they'll be around after Christmas! I've linked below to the ones that are still available. Click the images for more information.

Now on to unique stocking stuffers! In curating the stocking stuffer section of my Holiday Gift Guide, I focused on a combination of, well, practical and silly ideas. I think I found some unique stocking stuffers that you're going to love. I didn't include things like candy or iTunes gift cards, because, well, they're a given, amirite? See the boutique below for all my ideas.
What are your favorite unique stocking stuffers? Do you have some original ideas that I need to add to my list? If so, I'd love to know about them. Please leave me a comment and share.
Have a great weekend, y'all! After a week of traveling, I'm just happy to be back home. My two precious friends, Debra and Carol, performed a heroic act of friendship in collecting all of the packages from my Black Friday shopping while I was gone! (Now that's some true friends, right there.) I'm going to spend the weekend unboxing and organizing myself for the really fun stuff—wrapping! Watch my Instastory for a few embarrassing photos of all of my boxes, and maybe a few snaps of my holiday decor too. We've got a party on Saturday night with my Bible Study gals and their husbands, and I'm really looking forward to that.
Oh, and did you catch Wednesday's post about the two small businesses with the happiest and brightest gifts I've ever seen? My love for these two companies—and their owners—runs deep, y'all. If you didn't see it, you'll want to check it out and enter to win the darling prizes they are offering in a fun little giveaway. (Two winners.) The deadline for entries is tonight at 11;59 p.m. and the winners will be announced in Monday's post. Next week, I'll be sharing my movies I like to watch while I wrap and my favorite holiday PJs to watch them in, some personalized gift ideas (Nope, it's not too late to order.) and more. I'm excited!
Blessings,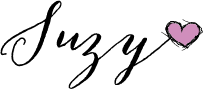 Photo by Megan Weaver.
Hover over the images for prices and click them for more information.