I love a good beauty tip! Let's face it, girls, we over fifty women don't expect to look like our fresh-faced daughters, but I think most of us want to age gracefully and make the most of what we've got. There are some basics: if you smoke, stop; wear sunscreen religiously; wear sunglasses to protect your eye area; get your beauty sleep, drink plenty of water, and eat a healthy diet. But beyond that, what do we need to enhance our natural beauty? Today, I'm sharing ten beauty tips culled from various experts.
1. Opt for natural-looking highlights for your hair.
Think hard before you commit to an all-over color. The maintenance can be brutal! Lacy Bay of Shear Vintage Salon in Dallas says natural-looking highlights will blend away the gray and let you go longer between salon visits. I'm all in on that! If your hair is thinning significantly, consider Rogaine for Women. (It's reportedly the secret behind the lush locks of many 50+ Hollywood stars.)

2. Whiten Your Teeth.
Whether you use a blue light whitening toothbrush (like me), whitening strips, or a stain-removing toothpaste, teeth whitening is an easy thing you can do to look younger. Yellow teeth are just aging. (Darn you, coffee!)

3. Smile!
Still beautiful at 63, supermodel Christie Brinkley recently told the magazine Dear Doctor- Dentistry & Oral Health,"I think my smile was really my passport to success in the modeling industry," In fact, she calls it her best beauty secret. "It's instantly uplifting. Both for the face and the spirit!" I couldn't agree more.
4. Groom your brows.
Dallas brow aesthetician, Sarah Walker of Sarah Walker Brow Studio, says, "A groomed brow is important for a woman because it gives a polished and clean look whether you wear make-up or not. Waxing the brows can actually make them appear thicker by getting rid of all the strays, make the area cleaner for eye makeup and also help give the appearance of a raised eyelid which looks more youthful." To enhance brow growth, she recommends a product called Rapid Brow, and to make the most of what you've got, she recommends Benefit Cosmetics Gimme Brow (a tinted brow gel that deposits fibers on existing brow hairs to boost fullness).

5. Skin care is more important than makeup.
As we age, skin care becomes critical. The keys to glowing skin: cell turnover and hydration. To encourage cell turnover, use a retinol product to release the bonds connecting dead skin cell to the surface of your skin. (When these dead cells fall off, your skin will make new cells, and increase the skin's level of hyaluronic acid and collagen production.) For exfoliation, I use Philosophy's The Microdelivery Peel once or twice a week, my Clarisonic Mia every night, and Philosophy's Microdelivery Exfoliating Facial Wash every morning.

6. Whatever you do to your face, do to your hands & neck too.
This is just some good, practical advice straight from mom. If your face doesn't show your age,  your neck and hands will! Treat them the same.
7. When it comes to makeup, less is more.
If you haven't reduced the amount of makeup you're wearing by now, it's probably time. Leave the smokey eye and the bold lip to the millennials, and instead, opt for a simple eyelid primer like Urban Decay's Eyeshadow Primer Potion. I use this as my eyeshadow every day and love its light pink champagne shimmer to wake up my eye area. When it comes to lips, try a sheer swath of color (with added sunscreen). My latest under $5 favorite is Revlon's Kiss Balm Lip Balm. Instead of foundation, I'm a fan of natural tinted sunscreen. I have oily skin this time of year, so I use oil-free  EltaMD SKINCARE UV Physical Broad-Spectrum SPF 41. In the winter or if I want extra hydration, I use It Cosmetics CC+ Cream Illumination SPF 50+. Both cover well and use zinc oxide and titanium dioxide for SPF.

8. Use an under-eye concealer.
With age, eyes can succumb to bags and dark circles. Consider starting with a product like Smashbox Photo Finish Hydrating Under Eye Primer and follow with a concealer like Benefit Cosmetics Bo-ing Hydrating Concealer. Dallas makeup artist Bebe Tran, of B-Lashed Beauty & Bridal Bar, recommends applying under-eye concealer in a triangle under eyes (point down) to avoid the half-moon swipe look.

9. Use powder sparingly. Try blotting instead.
A powder can settle into fine lines. Instead, use Clean & Clear Oil Absorbing Sheets. I use them to blot underneath my eyes after using concealer to keep my mascara from rubbing off and smearing throughout the day.

10. When it comes to more invasive procedures, you do you, girl.
There is such a wide variety of opinions on this. Age naturally or fight it all the way? I think it is up to the individual. Botox or Dysport can ease wrinkles in the upper third of your face. Wrinkle fillers plump up the skin and erase lines. Microdermabrasion erases ultrafine lines, rejuvenates the skin, and improves tone and color. Laser resurfacing can improve sun-damaged skin, scars, wrinkles, and other facial problems. If you want to try something, do it! None of these are permanent. 🙂
What are the best beauty tips you've heard for women over fifty? What products or procedures are you crazy about in midlife? I'd love to know. Please leave me a comment and share!
Blessings,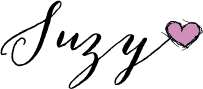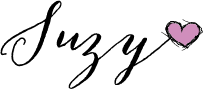 Photo by Megan Weaver.