Do you feel old and tired? I sometimes do. While we all have our days, fatigue, weakness, and even depression do not necessarily need to come with the territory of aging. Of course, our bodies do change as they get older; but this should be a gradual process. According to Dr. Jeanne Wei, a geriatrician who directs the Donald W. Reynolds Institute on Aging at the University of Arkansas for Medical Sciences, "People have a perception, promulgated by our culture, that aging equals decline. That's just wrong. Many older adults remain in good health for a long time, and we're lucky to live in an age when many remedies are available." So what are the reasons we feel old before our time, and what can we do about it?
Old & Tired: FATIGUE
According to a 2010 study in the Journal of the American Geriatrics Society, nearly one-third of adults 51 and older report experiencing fatigue. The reasons can be many: menopause (yep!), gastrointestinal reflux, and certain medications can all cause sleep problems, as can arthritis, an under-active thyroid, and, er, imprudent use of alcohol and caffeine (yep!). The number one cause, however, is a lack of physical activity. In fact, the National Sleep Foundation studied 2600 people ages 18-85 and found that 150 minutes of moderate to vigorous activity a week (the national guideline, BTW), provided a 65 percent improvement in sleep quality. People also said they felt less sleepy during the day, compared to those with less physical activity. Another common cause? Recent studies have shown that even mild dehydration can cause significant fatigue. Simply put, when we are dehydrated, the fluid loss causes a drop in blood volume, which makes the heart work harder to push oxygen and nutrients through the bloodstream to the brain, skin, and muscles. (For more info on this topic, see my recent post, "Hydration Nation: How Much Water DO we Really Need?")
Old & Tired: WEAKNESS
I have some awful news for you, friends. Age-related muscle atrophy begins when people reach their 40s and accelerates when they're in their 70s. That's not all. Brace yourselves, people. Muscle strength declines even more rapidly – about 15 percent per decade, starting at around age 50. The solution is exercise, including strength training. Don't worry; this does not mean you have to become some gym rat and pump iron like crazy! I lift some weights, but most of my strength training is from body-weight workouts. Another important thing to watch for is proper nutrition, including eating sufficient protein. According to Dr. Wei, other causes of weakness include inflammation, hormonal changes (sigh…), infections and nervous system problems. She cautions that we should watch for sudden changes as well. "If you're not as strong as you were yesterday, that's not right," she says. Also, watch for weakness only on one side, especially if accompanied by speech or vision changes.
Old & Tired: DEPRESSION
While some degree of melancholy and grief is normal as you adjust to the empty nest (or any other big life-changing event), what we're talking about here is sadness, apathy, withdrawal from social activities, disturbed sleep, self-neglect, or irritability that goes on for weeks or months at a time. Years ago, it was thought that a feeling of melancholy was "normal" in later life and that seniors would naturally withdraw from the world as they understood their days were limited. Not anymore! Research has actually shown that older adults tend to be happier than other age groups.  Last week, I shared in a post how focusing on one particular thing really helped me up my "joy factor." Typically, depression in later life is associated with serious illness, deteriorating hearing or vision, or, as I stated before, significant life changes. If you are struggling with depression, please reach out for help. You are not alone. You may benefit from medication or counseling, and exercise has been shown to ease the symptoms of depression and anxiety as well.
I've found that as I age, I have to be increasingly diligent about the upkeep of my body, mind, and spirit. Have you found that too? When I was younger, I exercised because I wanted to eat whatever I wanted – LOL! But now, it has become crucial to my continued good health. If you've been hanging around here for awhile now, you know that I am not a fan of working out. That said, the evidence is there, my friends, and as long as I am able, I will be moving my body in some way. That said, call me shallow, but cute workout wear and gear help me get motivated. I've linked my outfit from the top of this post below. This Zella Twist & Breathe tee is my absolute fave! It's available in the gray I'm wearing, in black. I love the fact that it's reversible (!!!) and the softest workout tee I have ever owned. Besides wearing it to work out, I wear it for errands, and have even worn it to bed because it is just that comfy! It's exclusively at Nordstrom, so that means free shipping and returns. Hooray!
Have you found exercise helpful in midlife and beyond? What do you do to stay fit? I'd love to know! Please leave me a comment down below and let me in on the benefits you've seen from exercise. I'm always in need of extra inspiration, and we're in this together, sweet friends!
Blessings,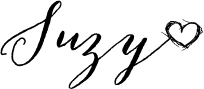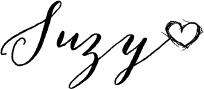 SHOP THE POST




Photo by Megan Weaver.