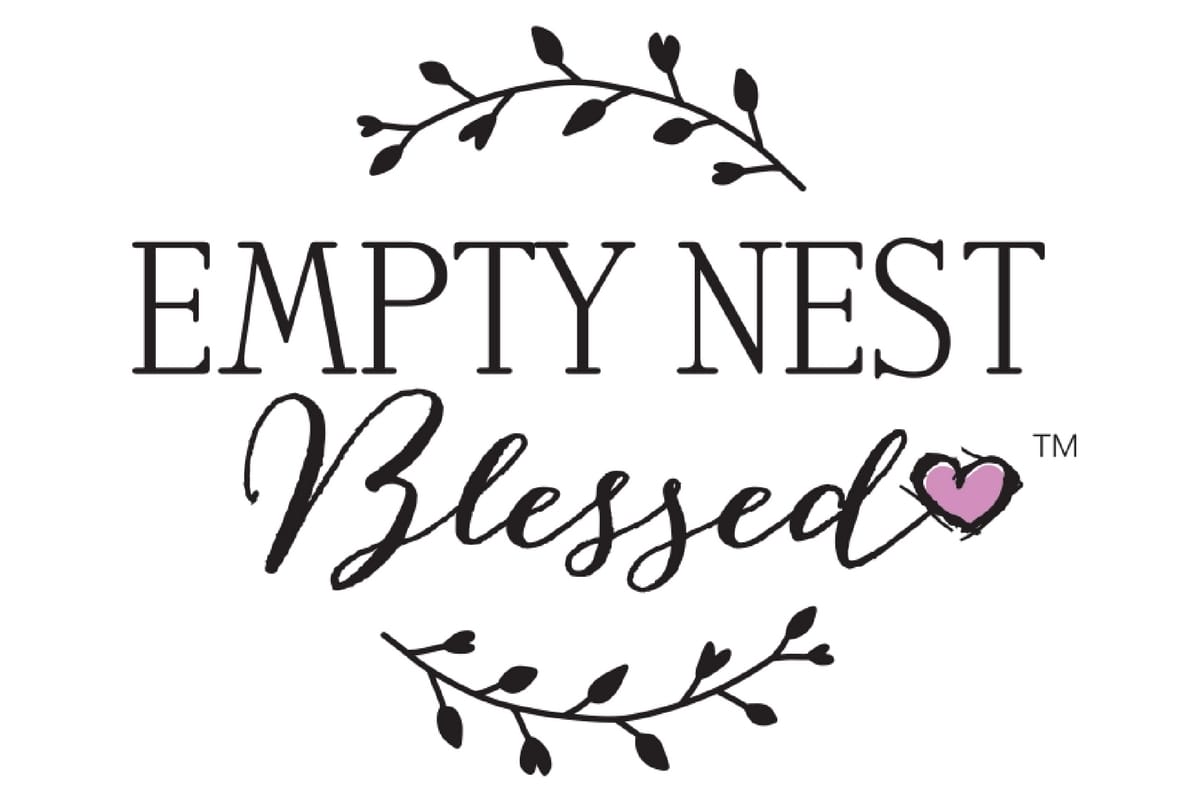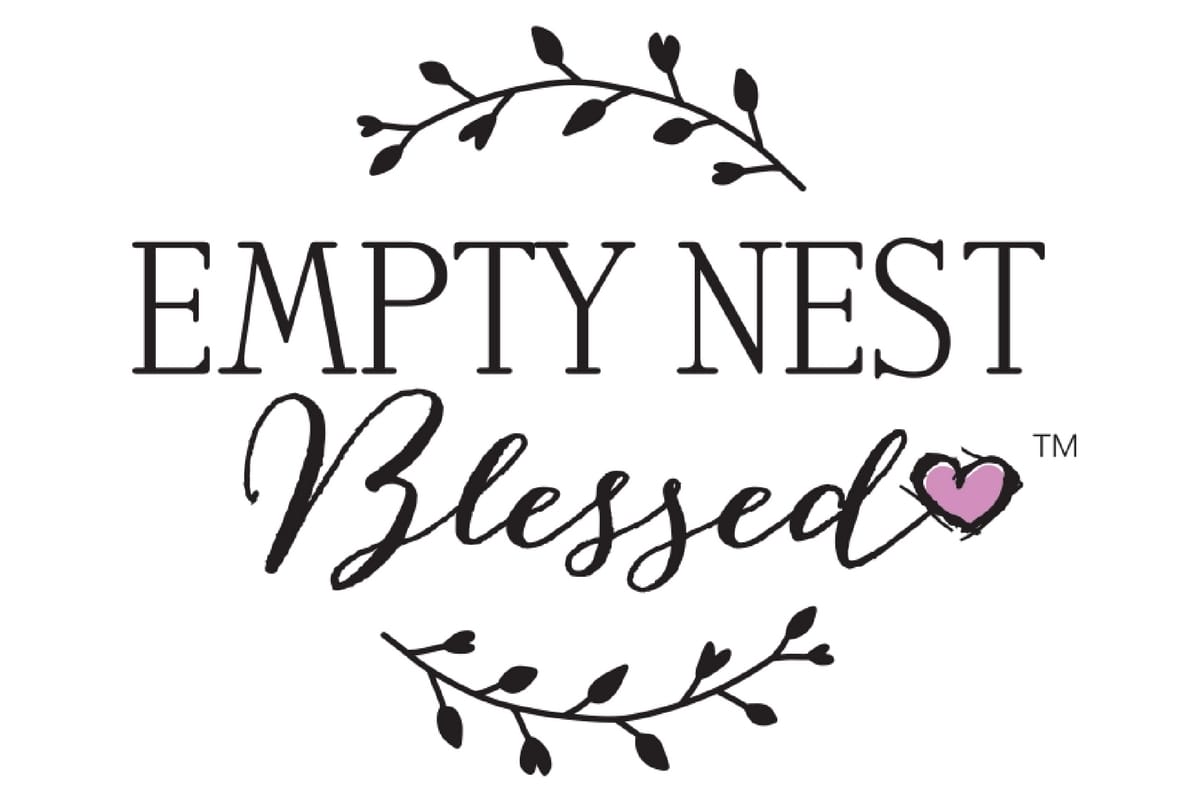 People ask me all the time about the business of blogging, and how I decided to start Empty Nest Blessed. Today, I'm going to give you all the scoop on blogging as a business and take you behind the scenes of my little venture into empty nester entrepreneurship. As I'm sure you've noticed, there are two very different types of blogs out there on the interwebs. You may have friends that are bloggers and share their thoughts and feelings about anything from politics and movies to faith and family. Then there are the blogs like mine that are actually small businesses and are regulated by the FTC.
All my life, I've been involved in speaking, teaching, and encouraging other women, and Empty Nest Blessed really is an outgrowth of that. I noticed so many of my peers struggling with the transition to the empty nest, and when our nest emptied, I knew I wanted to challenge myself to live fully as I entered this new season of life. I started researching the blogs out there for empty nesters and found that most focused on the pain associated with the transition. It is a transition to be sure – but I was convinced that this next season of life could (and should) be one of growth, service to others, and, well, JOY. It occurred to me that maybe we all just needed some encouragement and well, permission, to shift our focus from childrearing to other aspects of life and womanhood. I purchased the domain name and then spent about 8 hours a day for the next two months trying to learn the technical aspects and working to find my "voice." It took a lot of courage to put myself out there (in both photos and words) and be vulnerable with you, but since we were on this journey together, I knew I had to be myself and overcome those fears. I knew I needed to be an example of everything I was encouraging other women to be by growing and learning in the empty nest years. Also (and this may sound weird), but, I really wanted my kids to be proud of me and how I was spending my time in this season of life. (If you want to read more, I wrote a blog post about how Empty Nest Blessed was born.)
It became apparent to me early on that if I was going to talk about all of the things I felt like were a part of the empty nester years (travel, health & fitness, aging, beauty, fashion, marriage, parenting adult children, cooking for two, etc.), I needed to be able to resource my readers if they wanted to explore whatever I was talking about in greater detail. It was important to me to produce a high-quality blog with beautiful images and a warm and lovely aesthetic that you would want to visit and recommend to others. I also wanted to house static content like resources to support women who may be struggling with the adjustment to the empty nest. You may not realize it, but when you come to EmptyNestBlessed.com and shop the links I share, it actually supports my business and enables me to do both of those things! (Thank you for that, BTW!)
My blog is monetized in a few different ways: affiliate links, collaborations with companies, and advertising. Affiliate links are the pink links you see in the body of a post. Sometimes they link back to older posts or outside information on whatever I am discussing. If they link to a product, sometimes I receive a small commission if you click through and make a purchase. If you click on the images in the body of a post (called "widgets" in blogger speak), they will also connect to an affiliate link. Collaborations are partnerships in which a company pays me a fee and/or gifts product in exchange for me covering their item or business. If this is ever the case, you will see me thank ________ company for sponsoring the post. (That's required by the FTC.) Any opinion I share is my own, and I only cover items that I would have purchased on my own or companies that I love. If it is not in keeping with the mission of Empty Nest Blessed, or it is not right for our demographic, I always turn it down. (I say "no" to collaborations way more than I say "yes.") As you may have noticed, I have ads on the sidebar of my website. I think of them as additional resources for you if you want more information on topics that I am writing about or companies that are timely and relevant to our lives as empty nesters. If you click through on them and make a purchase, I receive a small commission. I always want to be sure that you know where you can get more information on anything I tell you about and I only share links to products or resources that I love or use myself. Being authentic and real with you is at the core of my mission. We are on this empty nester journey together!
The more pages you visit on my blog (called "page views" in blogger speak), as well as visitors (new and returning) that Empty Nest Blessed receives, the more opportunities I have for advertising and collaborations. Social media stats are important too! That means that when you share Empty Nest Blessed with your friends, follow me on Instagram, Twitter, Pinterest, or "like" and "follow" my Facebook page, I'm truly grateful and it helps me so much! Thank you for supporting Empty Nest Blessed and for sharing it with your friends. (Which is one of the most important things you can do to help my business, so thank you so much!) I spend a lot of time thinking (and praying) about how to bless and encourage you all, whether it's with posts about how to strengthen your marriage, build up your kids, find just the right gift, keep up-to-date on the latest fashion trends, or figure out where to go on your next getaway.
If you have any questions about the business of blogging, I would be happy to answer them. Please leave me a comment below! Know that I am truly grateful for each of you and your comments mean so much to me. If there is ever a topic that you would like me to write about, please reach out to me and let me know.
Have you started a business in the empty nest like me? If so, I would love to hear from you. Maybe I'll feature you in an upcoming post!
Blessings,

P.S. One last thing…I have to share a recent exciting, surreal, "pinch me" moment that just happened! I recently applied for and received the trademark rights to Empty Nest Blessed! It was truly a dream come true for me. Thank you, again, for your support. I am so grateful to you for sharing the journey and for spending time with me in my little corner of the web. xoxo