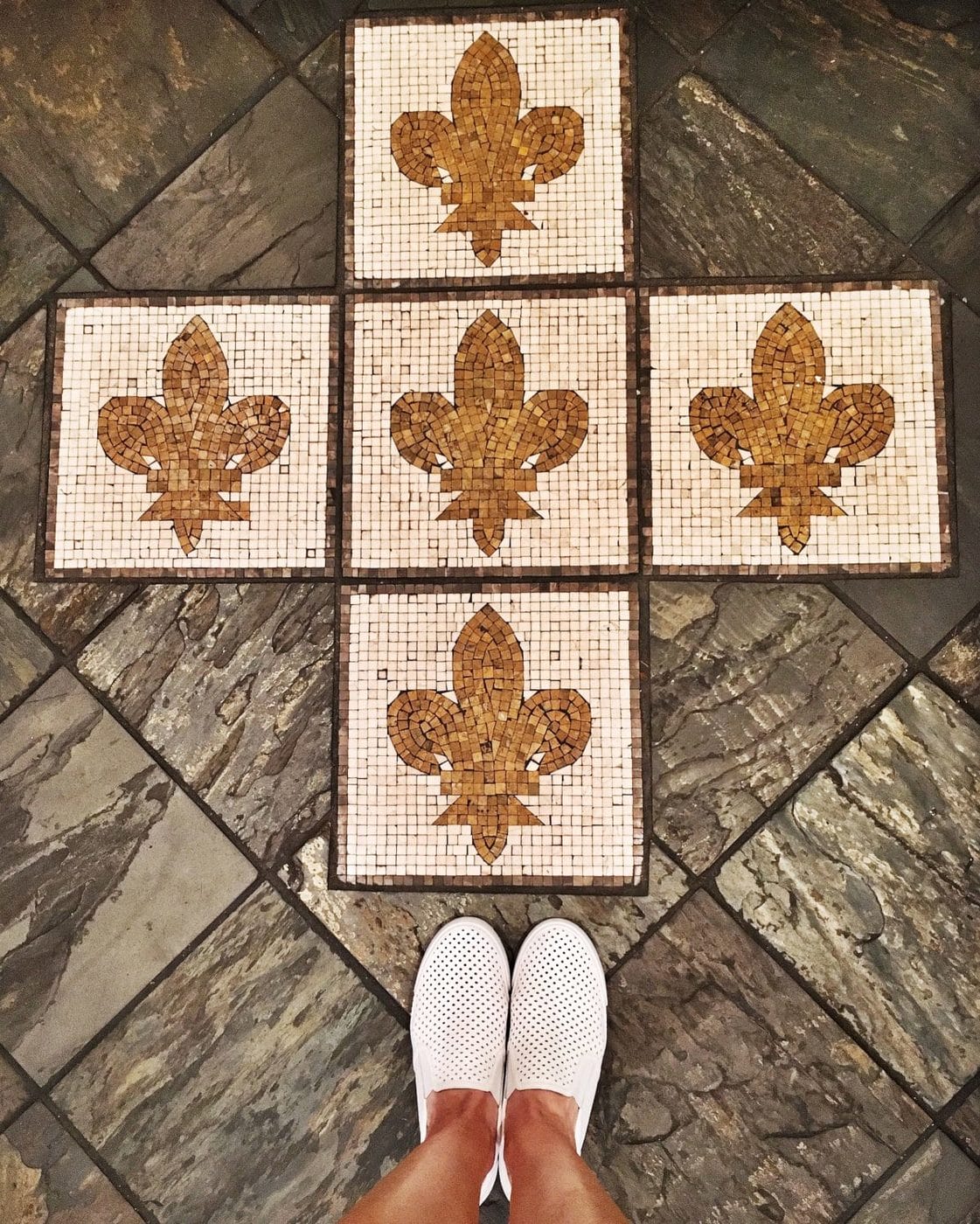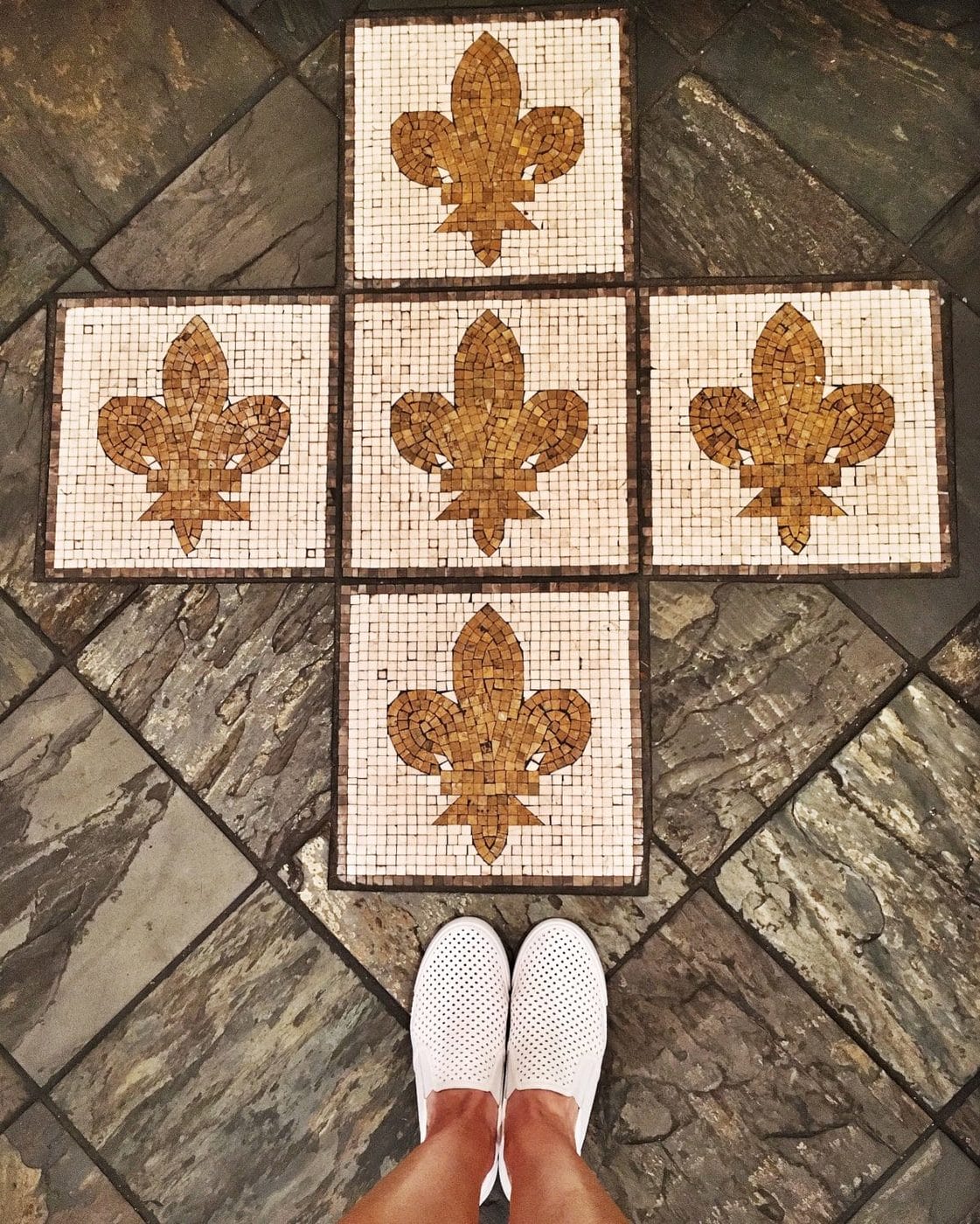 Sometimes called "The Big Easy," New Orleans is a destination that will inspire and delight you. There is so much culture in NOLA; you may forget you are even in America! Today I'm giving you all the lowdown on this fun place, and sharing some snaps from our recent trip to this beautiful city.
No one knows for sure how New Orleans got the nickname "The Big Easy." Supposedly, the late Betty Guillaud, a gossip columnist from the Times-Picayune, coined the term in the early 1970s to compare life in New York City – the Big Apple – to life in New Orleans – The Big Easy. We recently spent five days there, and we came back full of good food and great memories.
GO

–

Louis Armstrong New Orleans International Airport is 11 miles west of downtown. It is serviced by all of the major airlines and has an excellent car rental facility.
STAY

–

While in New Orleans, we stayed at the beautiful Ritz-Carlton New Orleans. It's located on Canal Street, very near, but not exactly in the French Quarter. We were close enough to take in all the French Quarter has to offer in the way of history, architecture, and dining, but far enough removed that we never heard any of the nightly revelries. Other nearby hotels I would recommend are the JW Marriott and The Roosevelt New Orleans (A Waldorf Astoria Hotel). (I've linked to all of these on Trip Advisor. It's our favorite site for travel planning because not only does it feature reviews from other travelers – and their photos – but it also allows you to compare prices with all of the other big travel sites in one place!)
DO –
We started off our trip with City Tours, a comprehensive historical driving tour that gave us an overview and helped us plan the rest of our visit. We visited the Botanical Gardens (pictured above),  French Quarter, Garden District, St. Charles Avenue, stopped at one of the historic cemeteries, and even some Hurricane Katrina-affected areas. They pick up at all the major hotels.  We also loved doing a couple of Plantation Tours! We visited two, which were very different in size and scope, and we learned a lot! The first, Laura Plantation, is a Creole plantation built in 1805, where guides led narrative-style tours, detailing the history of the plantation with 200 years worth of stories based on 5000 pages of French documents and Laura's memoirs.

Oak Alley Plantation (above) is an antebellum plantation with guides in period dress, a Civil War interpretive exhibit, a restaurant, gift shop, and even 19th-century cottages available for overnight lodging. I've asked Bob to buy it for me. He is looking into it.
Up for adventure? Take a Swamp Tour on either an airboat or a flat-bottom boat. Or you could take a Steamboat River Cruise – either historical or dinner/jazz. (We've done those before, so we didn't do them again on this trip.)
VISIT

–

Not to be missed is the nation's official WWII Museum, an educational and moving experience. Also consider guided tours of the Garden District, with its beautiful mansions and lush gardens; and Lafayette Cemetary, the resting place of many famous New Orleans residents. Opt for a guided walking tour of the French Quarter, with its unique architecture and rich history.
If you want to learn more about the history of Mardi Gras, consider a tour of Mardi Gras World (above), where you'll learn more about this unique tradition and get a fascinating behind-the-scenes look at the world of float-building. You'll also get to play with props, try on a traditional Mardi Gras costume, and even enjoy a slice of King Cake. (It's a little touristy – but really fun!)
Finally, the Audubon Aquarium of the Americas (above) is one of the best aquariums we have ever visited (and we love aquariums and have seen many). You will love it.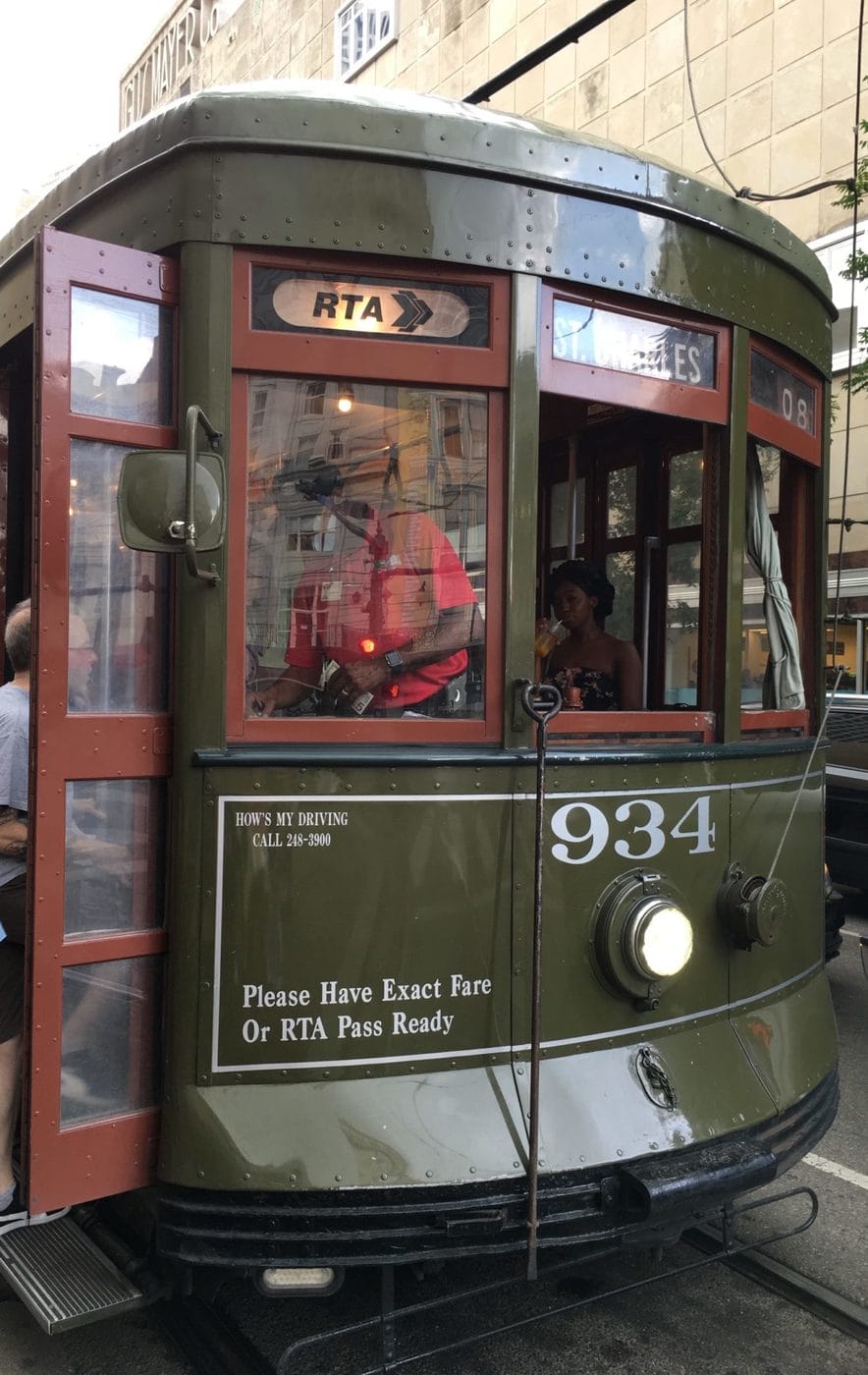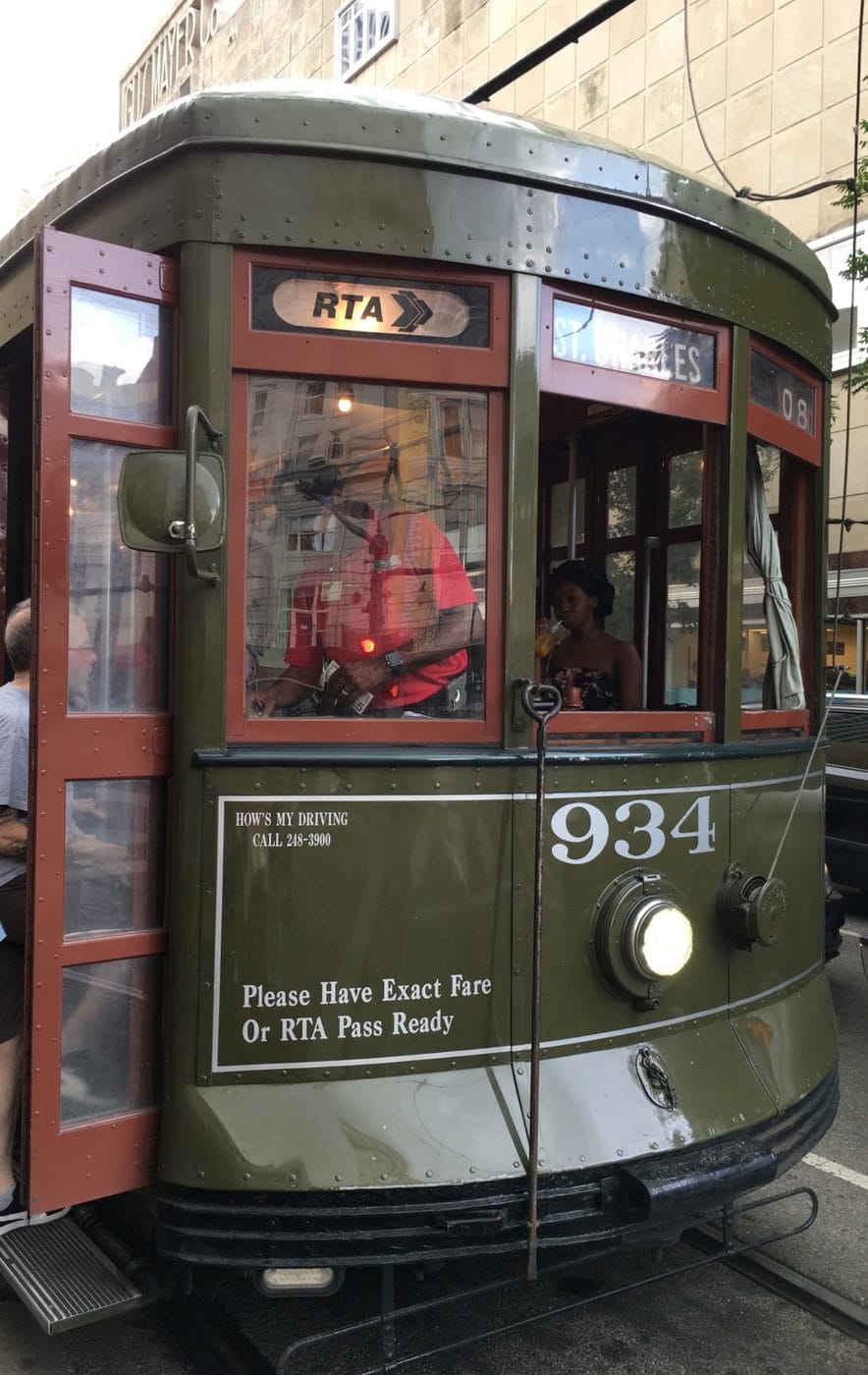 SHOP

–

Magazine Street is easily accessible via the city's excellent (and fun!) trolley system and is home to 6 miles of clothing boutiques, art galleries, antique and gift shops, and furniture showrooms.

By far, our favorite shop on Magazine Street was Grandmother's Buttons (above), featuring handmade jewelry made crafted from antique buttons and vintage glass. Another shop we loved was Bella Umbrella, with its colorful selection of parasols. (Be sure to ask them to explain the traditional significance of umbrellas in the city.) Another great place to shop in New Orleans is Canal Street. In the 19th century, Canal Street was the destination for shopping, dining, entertainment and socializing in New Orleans. Today it is home to many high-end retailers, luxury hotels, theaters, and restaurants.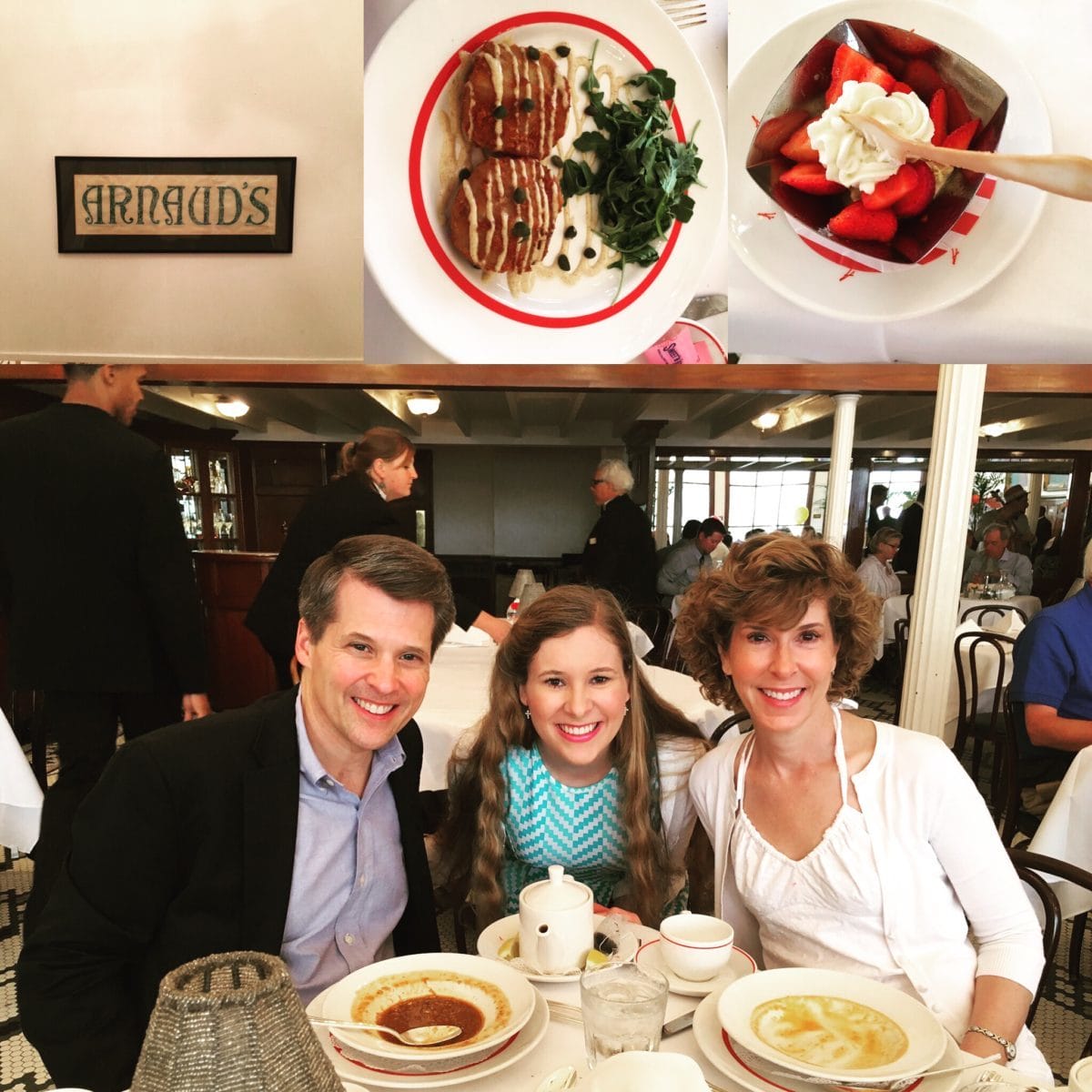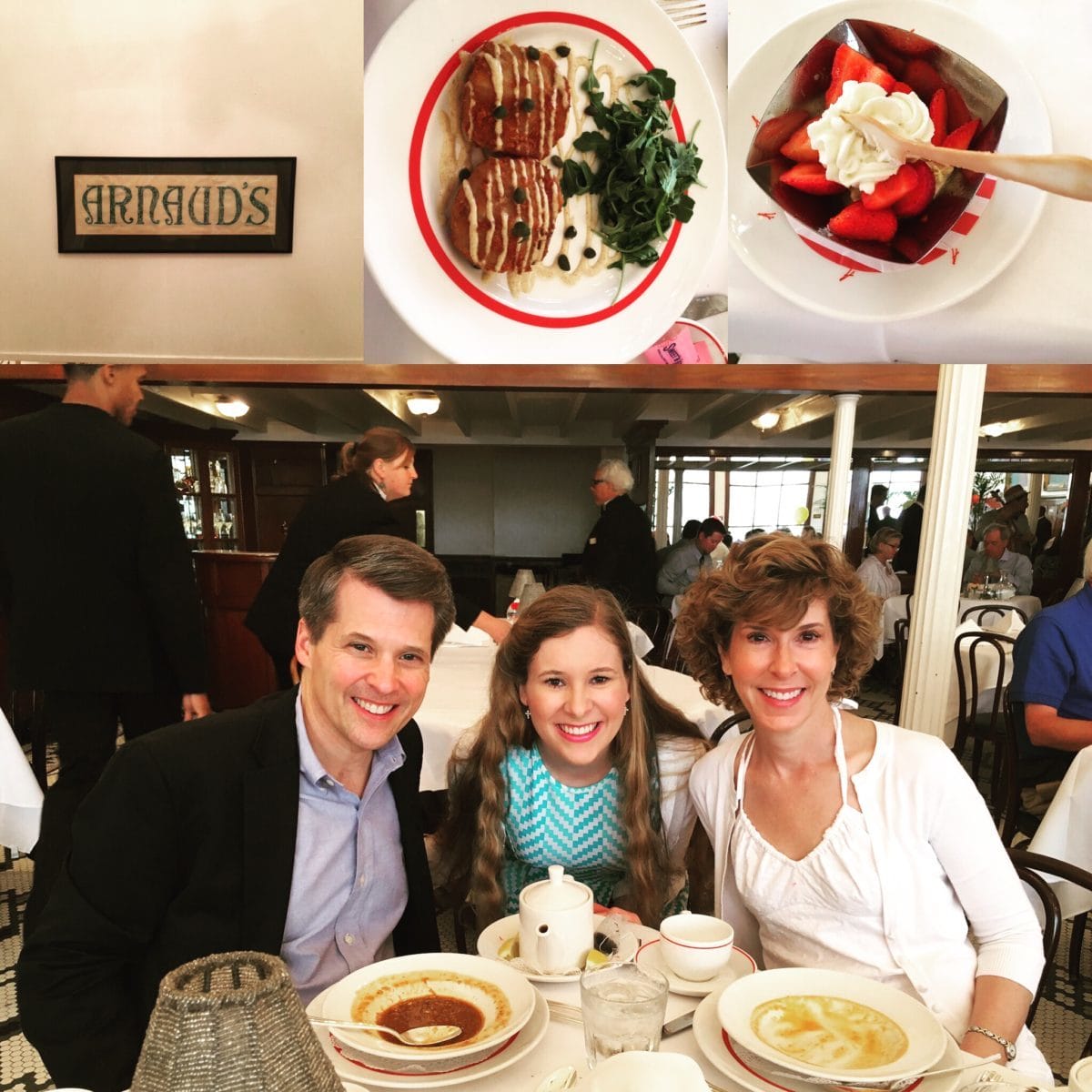 EAT

–

There is so much to do in New Orleans, but, let's face it, you have to leave plenty of time to eat all of the incredible food there! If you plan to shop on Magazine Street, and you like seafood, consider lunch at Basin Seafood to sample the crab & crawfish beignets or the crawfish mac & cheese. (We loved this place so much, we went twice during our trip!) Also notable on Magazine Street is local favorite Shaya, an Israeli restaurant with the best hummus you've ever tasted. No visit to New Orleans is complete without a healthy dose of jazz! Make reservations for Sunday jazz brunch at Arnaud's, with its fabulous Creole cuisine and the roving Gumbo Trio Dixieland band that you will simply adore. If you're not going to be in New Orleans on a Sunday, get jazz brunch reservations at either Commander's Palace or The Court of Two Sisters. You won't be sorry! Other notable restaurants include Brennan's, Atchafalaya, and Muriel's Jackson Square. (I've linked all via Trip Advisor. You can read reviews and make reservations right from there!)

The weather in New Orleans is characterized by year-round high humidity, with an annual high temperature of 77 degrees and 119 days per year of rain (peaking in June). The driest month is October, and with average highs that month of 79 and lows of 60, it is an ideal time to take that fall getaway. During other months, you can count on an afternoon shower as the norm. Repeat after me: "Crazy hair; don't care."
We loved our trip to New Orleans, with its variety of history, culture, music, and food! If you go, know that you will leave fatter than when you arrived, thankful for lower humidity in your hometown, but entirely won over by the joyful spirit that permeates this city.

Blessings,