Our college-aged daughter sent this text to her dad during a ski trip her freshman year. What my husband and I thought was an auto-correct fail turned out to just be a reminder of how out-of-it we were when it came to our kids' vocabulary. As empty nesters, we have pledged to improve in this important area! I learned some new words over the summer, and I am going to share them with you today. Just promise me, OH PLEASE promise me, you will work these into conversation with your kids the next time you talk to them!
Squad:  This word refers to your group of close friends.  The origin was Taylor Swift's "Bad Blood" music video, where all her model/actress friends basically strut around looking gorgeous and ruling the world.  You'll want to tell your kids you went to lunch with your squad last Tuesday.
Squad Goals:  This refers to what you and your friends strive to be or do as a unit.
Fam:  I am so sorry to have to break this to you, but this word does NOT refer to your actual family.  It is another word for your "squad."
Bae:  Your significant other.  I thought this was an abbreviation for "baby," but after extensive research (!) I found out that is it actually an acronym for "before anyone else."  Also, in related news: if you are "a thing," it means you are dating.  If you are "official," it means you've had the "DTR" (define the relationship) talk.  The opposite of all of these would be "hanging out," which definitely refers to just a "friend zone" thing.  Just to clarify: your husband is your Bae.
Netflix and Chill:  This is something you might do with your Bae.  Alert!  It probably means that Netflix is going, but no one is watching, if you get my drift.  The next time your kids call and ask what you and Dad have been up to, lay this one on them.  They will DIE.
Turned Up:  (Abbreviation – "Turnt") Can mean drunk or high or just really excited.  Be sure to use this one with your kids too, as in, "Dad and I went out to dinner last night and got turnt."
#Blessed:  (Say "hashtag blessed.")  This is not necessarily a religious reference!  You use it when something happens that you are grateful for.  This one is easy to work into a conversation or even a text with your kids.  Go for it, Squad!
Retweet:  Even if you don't use Twitter, you probably know what this means.  In teen-speak, you say this when someone says something that you agree with completely.  Use it in place of "I agree." Important note: similar to exclaiming "Retweet!" would be exclaiming "Preach!"  Sadly, this has nothing at all to do with attending church. Unless you exclaim it in church, of course. (Which your minister may or may not appreciate. Just sayin'.)
Down with it: This basically means that you are game for whatever is being suggested. The next time your Bae suggests going out for Mexican food, say, "I'm down with it." He may be a little confused but should get the drift of what you are saying. Especially if he really wants Mexican food.
On Fleek:  This is usually (but not always) used in reference to the outfit you are wearing, and it means "on point."  It is a compliment and means you are in style.  Yes!
Adult:  Used as a verb.  As in, "We were adulting so hard when we signed our apartment lease.  No more dorm for us!"  (Yes, our daughter said this too.)
Okay, Empty Nester Squad.  We are #blessed.  Retweet!
Go forth and utilize your new vocab words.  You'll be totally on fleek.
Blessings,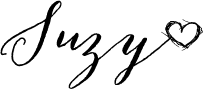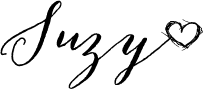 P. S. Confused by the tricky texting lingo your kids use? You'll want to read my Texting Takedown post. They will not believe it when you start texting their own lingo right back to them. I'm showing you how!