Last year, when our nest emptied for the first time, we took the advice of some friends whose nest had emptied the year before. They told us to plan a getaway in late August or early September. In the midst of the flood of emotions that came over us in those early days, we had something to look forward to – a way to connect and press reset. It was so perfect; we're doing it again this year! Today I'm sharing how we plan our getaways, and I'll even let you in on where we're headed this fall!
We've always said that if your kids are with you, it's a trip. If you're alone, it's a vacation! That said, late August or September is the most wonderful time to vacation! Want to go to the beach? Temperatures are still summer-like (or maybe even a bit cooler). Heading to the mountains? Perfect weather for hiking and maybe even a fire in the fireplace at night. Love fall foliage? The Northeast is beautiful that time of year. But the best news? Resorts and airlines slash prices like you wouldn't believe. (Oh, and, as my husband puts it, "There are no screaming children around." Just sayin'.)
Want to know where the travel deals are? Try Jetsetter, a great site that provides exclusive rates on the top luxury hotels and villas throughout the world. Their flash sales are unbelievable, with current deals of up to 40% off some of the best properties out there. A nice bonus? They're integrated with Trip Advisor, so when you click on a particular hotel, those trusty little Trip Advisor ratings and reviews pop right up too.
Hotels.com offers up a "Deal of the Day" on their website where you can save up to 50% on fabulous destinations listed on their specific drop down menu. The deals change every day! Southwest Airlines has the best loyalty program out there, and their Southwest Vacations site has a "Deals" tab where you can see exactly what's on sale. You can search by city on a drop down menu, or browse their suggestions.
 Not sure
where
you want to go or
what
you want to do?
Expedia
is an excellent resource. They have a "
Things to Do
" tab at the top of their site that that lets you put in a specific destination and dates. Search results give you a list of ideas and deals in your particular target location. I love that!
Travelocity
does the same thing.  Also check out
Booking.com
, where their "
Trips of a Lifetime
" tab prompts you to input your "Passion" (like ""photography" or "bird-watching" or "no screaming children"). You can either select a destination or, for some real fun, use their "Worldwide" default and see what happens!
Booking.com
is a member of the
Priceline
family, so you know you are going to get a bargain.
Once you've decided on your destination, consider bundling your airfare and hotel for even bigger savings. Most of the sites I linked to above will allow you to do that.
I'd love to know where you're headed – or even if I've inspired you to make plans! Will you leave me a comment below and let me know?
Blessings,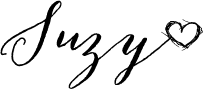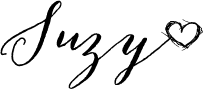 Photo of me by Megan Weaver.