A winter skin survival guide? Yes, please! Um, I realize that with me down here in good old balmy Dallas and all, I might not be the best person to write a winter skin survival guide. Ya know, with me flitting about and publishing a top spring fashion trends post earlier this week and all. Winter's not over yet, though, and every time we have a cold snap down yonder here, my skin starts flaking and cracking like you wouldn't believe. I know that there are Empty Nest Blessed readers up in the midwest, and the northeast, and I must say, I don't know how your skin handles months and months of cold, dry weather! On top of that, there is the general dryness that just comes with aging. Sigh. We all have to deal with it sooner or later, gals. Once upon a time, my face was like an oil slick, and I did everything possible to dry it out. Those days are long gone, and now I feel like my skin gets drier and drier with every passing year! Do you?
I believe in taking care of my skin and have been faithful about visiting my dermatologist regularly, as well as her aesthetician for things like facial peels and Fraxel laser treatments for sun damage. I always ask them for product recommendations, and as my skincare needs have changed over the years, so have their recommendations. Today I'm sharing some of my dry skin favorites in a Winter skin survival guide. (In all instances, I linked to the lowest price I could find for you. Sometimes it's Ulta, Target, Nordstrom, or Sephora, and believe it or not, lots of times it's Amazon!)
Essential Ingredients to Look For
Ceramides

 – Ceramides are one of nine lipids that are naturally present in the top layer of the skin. This lipid prevents the skin from losing moisture. Skin care products containing ceramides can help replace lipids that have been lost due to chronic dryness and environmental factors.
Peptides

– Peptides are chains of amino acids that are the building blocks of proteins in the skin. Collagen, one of those proteins, gives skin thickness and suppleness. When collagen breaks down in the skin (naturally from age and also from environmental factors like the UV rays), wrinkles form. When peptides are applied topically to the skin, it signals collagen to produce.
Hyaluronic Acid

– Hyaluronic acid molecules occur naturally in skin's structure and have the ability to retain up to 1000 times their weight in water, thus helping the skin retain moisture and collagen. Typically, hyaluronic acid molecules are too large to penetrate the skin's surface (those larger ones are in injectable fillers),  but scientists have found a way to lower the molecular weight of hyaluronic acid and put in into topical products. There, it makes its way through the skin's top layers, temporarily plumping you up and moisturizing skin.
Clean
The problem with cleansing dry skin is that you want to remove dirt, pollutants, and makeup at the end of the day, but you don't want to dry it out or strip it of moisture. Lately, I've been using Neutrogena Hydro Boost Hydrating Cleansing Gel. It cleanses well and has hyaluronic acid to boost hydration. I also really like CeraVe Hydrating Cleanser, with is formulated with ceramides. A few months ago, I decided to try one of the new oil-based cleansers. It was hard to believe the claim that they could cleanse thoroughly, rinse away with water, and leave skin with no greasy residue. All I can say is that I am a believer now! I opted for Simple Hydrating Cleansing Oil, made with grapeseed oil, and I am a big fan. One caveat – you cannot use it near your eyes, so you have to use a separate cleanser or eye makeup remover for that area. (I use Neutrogena Hydrating Eye Makeup Remover Lotion.) If you want the moisturizing of an oil cleanser, but with more of a creamy feel, you might try Yes to Coconut Ultra Hydrating Melting Cleanser. (I haven't tried it but have a friend who swears by it.) It's made with coconut oil and moringa seed oil, and you can either mix it with water or not. It rinses off with water. I always use my Clarisonic Mia 2 for cleansing, no matter which product I use. It removes every trace of makeup and gently exfoliates so that the products you use afterward penetrate more efficiently.

Treat
I've been using Timeless Skin Care's Matrixyl 3000 Serum as the first layer of my daytime skin care regimen. It is formulated with the highest concentration of hyaluronic acid on the market, along with Matrixyl 3000, which is a peptide that stimulates collagen. Another product I like for daytime is Olay Regenerist Micro-Sculpting Cream, formulated with hyaluronic acid, peptides, and Vitamin B3, to hydrate, lift, plump and firm skin.  For nighttime, in the humid summer months, I use a strong retinol cream, called Tretinoin (.1% strength), that is prescribed by my dermatologist. Just like all retinols, it renews skin by increasing cell turnover, reduces the appearance of fine lines, and helps with skin discoloration. In the winter, my skin is too dry for such a powerful cream, so lately I have been using Neutrogena Rapid Wrinkle Repair Regenerating Cream instead. It does contain a retinol but is gentle enough to use every day, because it is a lower strength, and it contains hyaluronic acid for moisturization. In the past, I've also tried CeraVe Skin Renewing Serum, which is also a gentle retinol. It contains ceramides which stabilize and deliver the retinol into the skin gradually over time. (That means it doesn't cause the skin irritation that many retinols can.) I like it because it absorbs and is not greasy.

Moisturize
If I feel like my skin is super dry, I take a break from retinols for a day or two and instead use CeraVe Moisturizing Facial Lotion PM on my face (and neck) at night. It moisturizes with ceramides and hyaluronic acid. I tend to alternate this with Aveeno Active Naturals Positively Radiant Overnight Hydrating Facial Moisturizer, which contains soy and is super moisturizing. When it comes to my body, I have a terrible problem – I  like long, hot showers in the mornings and long, hot baths at night! (This is horrible for my skin and it dries me out.) I'm not about to give those up, so I have to compensate. In the mornings, I use either Olay Quench Ultra Moisture Lotion when I get out of the shower, or if I am in a rush, I use Jergen's Wet Skin Moisturizer right in the shower and then pat dry. (My favorite scent is Monoi Oli – delish!)  At night, after my bath, I slather on Eucerin's Original Healing Cream. It's a thick and rich creme that softens my skin and locks that moisture right on in there.

I'd love to know your go-to products for winter skin survival (especially you gals who live up there where winter is a serious, long-lasting thing)! Please leave me a comment and let me know your favorites.
Have a wonderful weekend, y'all! What are you doing? We're headed to dinner tonight with my sweet in-laws. (My mother-in-law, Kay, was an inspiration for my post on welcoming someone new into the nest – she did that so well with me!). Also, it appears our poor Keurig is on its last legs, so that's pretty much a retail emergency and we will be replacing it ASAP! After that, we don't have much on the calendar the rest of the weekend. (Dontcha love it when that happens?) It was in the 50s today in Dallas, but Saturday the expected high is 81, so I'm sure we'll head out for a long walk together. Then, of course, there's church on Sunday. 🙂 I hope your weekend is restful and restorative, sweet friends!
Blessings,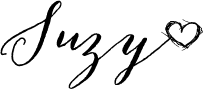 Photo by Megan Weaver.
Shop my Look
P. S. It's probably no secret to any of you smart Empty Nest Blessed readers, but I'm going to go ahead and say it anyway. One of the most important things you can do to hydrate your skin is to drink more water. Want to know how much is ideal, and how to offset all that caffeine we love so much? Check out my post Hydration Nation (How Much Water DO We Really Need?).