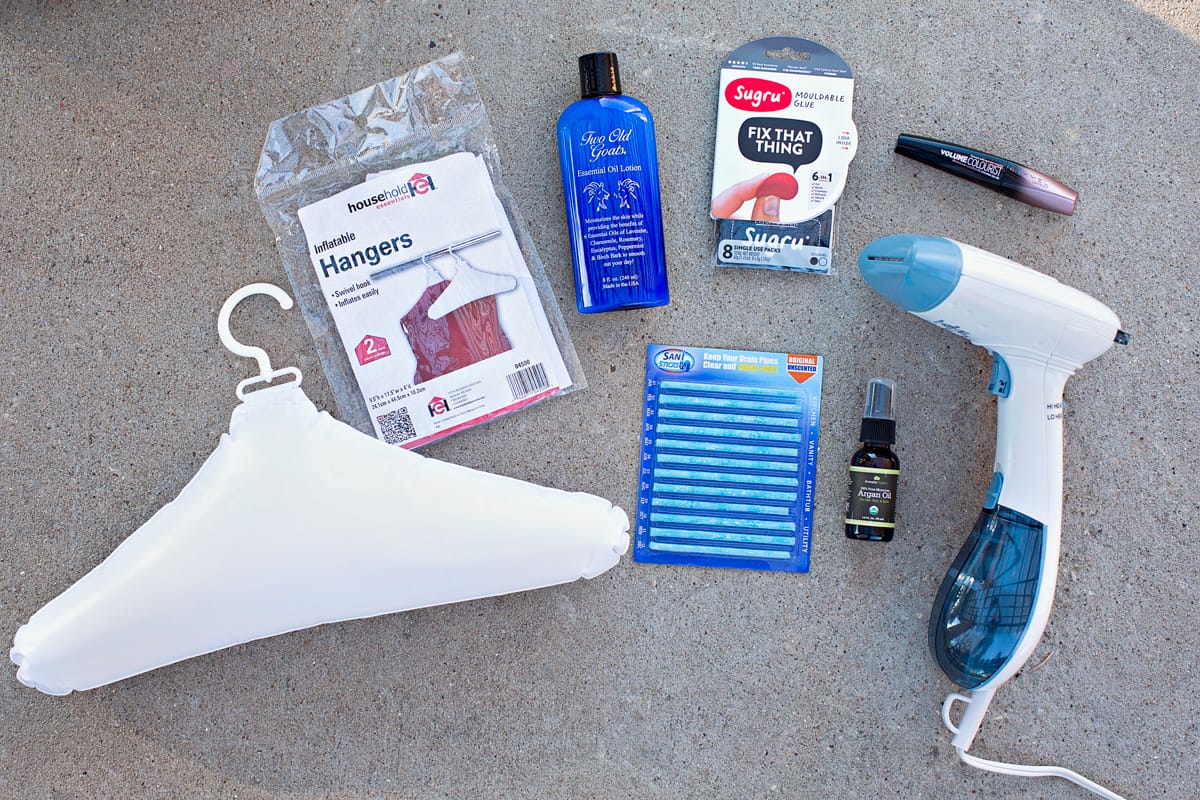 It's hard to keep up if you're an empty nester! What's in? What's out? I think it was the famous philosopher Ferris Bueller who said, "Life moves pretty fast. If you don't stop and look around every once in awhile, you could miss it." So today, I'm sharing a few new, or just really, "new to you" products that, according to my sources (mostly, those would be the millennials I call my kids), are "out" now, and the "in" products that have replaced them. Prepare to be enlightened! (As usual, click the images or the links for more information.)
Out

: Line Drying Clothes (or sending them to the bad-for-the-environment cleaners)


In

: Drying Clothes on Inflatable Hangers
This one is a serious money-saver, my friends! Stop sending most of your dry cleaning out, and instead, use a detergent specifically for delicates, use a mesh delicates bag, and wash on gentle. Then hang it on these inflatable hangers to dry. Your clothes will keep their shape beautifully! In a post last December, I talked about how I started doing this with all of my cashmere sweaters. They come out even softer than before I washed them.

Out

: Ironing


In

: Steaming

According to the millennials, steaming is soooooo much faster and more fun than ironing. I bought this Conair ExtremeSteam Hand Held Fabric Steamer for my daughter for Christmas, and after watching her whisk the wrinkles out of everything at warp speed, I bought myself one too.

Out

: Popping a Pill When You're Sore


In

: A Pain-Relieving Lotion WITH Essential Oils

Two Old Goats has been around for a long time. In fact, it's big with the elderly for arthritis and also with those who suffer from fibromyalgia. (According to my expert in all things elderly – my mom.) I'm here to tell you; now it's big with the millennials who are sore from doing all those crazy CrossFit and Bar Method workouts they love. I bought some for myself because I get sore after working out sometimes, and I have to say, I love this product. It alleviates soreness (temporarily, of course), and it smells delicious.

Out

:  Craft Glue/Glue Guns


In

:  Moldable Glue

My 24-year-old son turned me on to this very cool product. When he was home for a visit, I was having trouble with a lamp harp that was wobbling and crooked on one of my favorite lamps and was complaining about it. He said, "Mom, what you need is Sugru!" This self-adhesive, moldable glue is made of rubber and has the consistency of Silly Putty. (Remember that cool stuff?) You use your hand to form it into whatever shape you want, and it cures overnight at room temperature. It bonds to pretty much any non-porous surface (think aluminum, ceramic, or glass) and when cured is even dishwasher safe! It's removable and available in a variety of colors. My son uses it for tons of things, but most commonly for corralling all of the cords for his electronics. The possibilities are endless, and I now keep this on hand.

Apparently, the millennials discovered this "as seen on TV" product after dealing with putrid and mysterious odors that emanated from the sink/drain region in their dorms/off-campus apartments. Shockingly, Bob and I were having similar problems in our master bathroom! We had a plumber come and clean out the drains; we tried Draino and a few other things, but nothing seemed to work. You simply insert Sani Sticks into your drains and enzymes break down all the gunk in there and keep the drains clear. I dunno, y'all! All I can say is that our drains are now odor-free and I was so amazed that I couldn't keep this product to myself. I just had to tell you all about it!

Out

: Professional Lash Tinting


In

: DIY Lash Tinting

A young, millennial blogger "mentor" (LOL!) told me about one of her friends who got a terrible eye infection after having her lashes professionally tinted at a local salon. Then, she told me about this new mascara that just came out from Rimmel. It is called Volume Colourist Mascara, and it gradually darkens the color of your bare lashes after about two weeks of continuous use. The non-permanent tint will wear off slowly after the last use if you don't continue to use the product. I have pretty dark lashes but wanted to give this mascara a try before recommending it to you. As an everyday mascara, I found that it did add volume to my lashes, but it didn't stand up to my demanding nap-every-afternoon lifestyle (!) and got a little flaky by the end of the day. That said, if you are fair-skinned or red-haired, with light-colored lashes, it may be worth a try for the tinting alone. I've linked to it on Amazon (because it was even cheaper there than at Walmart), and it's not a big investment, so if it's something that interests you, go for it, my friends!

Out

:  Argan Oil


In

: Organic Argan Oil

If you are the parent of a millennial, you know that they automatically consider anything organic to be superior to anything non-organic. (Personally, sometimes I think that is true, and sometimes I think it's just a little silly! Do you feel that way too?) That said, argan oil isn't new. You may have used it in the past on your hair, skin or nails. I've used it to smooth and add shine to my curls when the Dallas humidity makes them frizzy. Recently, a company called Actually Organic reached out to me, offering to send me a sample of their organic, 100% pure Moroccan argan oil. (This kind of thing sometimes happens when you are a blogger, and it's kind of a fun perk, I must say! As a rule, I usually say no unless it is something that I am genuinely interested in, and think you would be interested in too.) I was intrigued, and I have been using the sample they sent me on my face, hair, and hands. I like it! Unlike some drugstore brands I've used, Actually Organic's Argan Oil doesn't smell rancid. Also, I've noticed that it has helped with the skin around my nails, which tends to painfully split and crack with repeated hand washing in the dry, winter air. This is not a sponsored post, and aside from the product sample, I am not being compensated in any way. I just thought I would share this great smelling, healthy product with you. If you're interested, I encourage you to visit their website and investigate further. Sometimes natural really is better!

Out

:  Phone Charging Cords


In

: Cute Phone Charging Cords

Okay, okay, I am pretty much stretching it to say that phone charging cords are "out." Ya know, when the phone needs charging, usually we're just thankful to find an electrical outlet, amirite?
That said, I couldn't help sharing this adorable USB tassel keychain and lightning charging cord with you. It looks just like a fun tassel accessory to clip on your purse, but it hides the charging cords inside. It would be the perfect cool gift for your millennial daughter (or yourself)! It's suede and clips right onto your purse or backpack. At only $26, I had to give you the scoop on this unique and cute portable charger. It comes in either blush or black.

One More Bonus Product I Love
Since I am on the subject of awesome products, I wanted to share one more that I actually heard about from my mom, and not from one of my kids. It is a heated fleece travel electric blanket. (I'm cold-natured, so I keep the one my mom gave me in my car all winter.) It plugs right into your the 12-volt outlet in your car (that's what we used to call the cigarette lighter) and measures 58″ by 42″. I love this ingenious invention so much that I put it on the "Gifts for Her" section of the Empty Nest Blessed Holiday Gift Guide this year, and the price has dropped 42% since I did that. Now it's only $26.04!

I hope you liked today's post! I think it's always fun to learn about new products that can really make a difference. I'm sure you all have some unique products you love! Would you share them with me? Leave me a comment down below and give me the scoop, okay?
Blessings,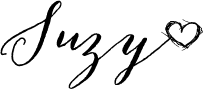 P.S. Somebody always asks me about my nail polish or lipstick, so I do my best to try to remember to link them for you! Interestingly, the nail polish in this post is my new favorite brand! I'm a total DIYer when it comes to my nails and lately, I've been on the hunt for a gel polish that lasts more than a day or two. I've tried lots of the drugstore brands out there (and even some of the premium brands) and Revlon Colorstay Gel Envy Longwear Nail Enamel is the best I've found. The shade I'm wearing in the mascara photo above is called "Lucky in Love." Speaking of that, I hope you all had a great Valentine's Day! xoxo

Photos by Megan Weaver.