Skirted leggings (or skirted capris) just make me feel all girly when I wear them. Also, I like the fact that I just don't have to worry that my rear end is, um, hanging out for all the world to see. Maybe it's modesty, or maybe it's just my feminity, but they have become the athleisure option I reach for first in the mornings. In fact, I think I've invented a new term or two. Skirt+legging=skegging. Skirt+capri=skapri. You're welcome, America. (I'm sure the dictionary people will be calling any minute.)
skeggings | tee (similar) | tennies (similar) | bag (kinda similar) | nail polish
If you're like me, in the empty nest, you've been wearing a lot more athleisure clothing. It's just so comfortable, amirite? Of course, then there's that minor fact that it has all that wonderful compression fabric. Yeah, there's that. Most of all, skeggings and skapris mean that I don't feel like I have to find an extra-long tee or tunic to pair them with and I can pair them with a regular tee or (my new favorite) a buzzword tee. Whenever I wear a pair of these babies, women come up to me and ask me where I got them. Yes, I really do think the world might be ready for my two new words. Whatdayathink?

skapris | tee (similar) | tennies (similar) | bag (kinda similar) | watch | nail polish
In my search for cute skapris, I found some with really fun prints right on Amazon. I've linked them below. (Click the images for more information.)

Of course, if you've already got some great leggings or capris that you love, there is always the DIY "make your own skeggings or skapris option. That's what my college sophomore daughter does. Of course, these millennials have elevated athleisure wear to a fashion category all its own, so she loves this Lululemon Circuit Breaker Skirt. She just adds a skirt over the top of her leggings, and she's good to go. Me? Like my daughter, I love the skirts that I can add to a pair of leggings I already own, but I usually opt for a less expensive (and usually print) option. (Click the images below for my picks.)

So, here's to the girly-girl in all of us. Skeggings and skapris for the win!
Blessings,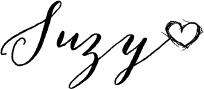 Photos by Megan Weaver.