Pink lips are everywhere this spring! I, for one, am all in on this trend. What you are seeing above is just a small portion of my pink plumper/gloss/balm/lipstick collection. I know, it's a lot. If you could see my face right now, you would see how ashamed I look. Also, if you could see my face right now, you would just LOVE the lip color I'm currently wearing. Just sayin' it 'cause it's true. 🙂
As much a tradition as red lips in December, but more universally wearable, pink lips are one trend we can all embrace. The look is soft, feminine, and there is a shade out there for everyone. It can be hard to pick the right shade, though. How many of us have purchased a lipstick we like on someone else, just to get it home and find out that it doesn't look quite the same on us. (Um, guilty!) According to beauty experts, the color that is perfect for you has to do with your skin tone. Everyone's skin tone has undertones of either yellow or pink. To figure out which you have, take a peek at the veins on the underside of your wrist. If they are blue, your skin has pink undertones. If they appear more greenish, your skin has warmer, yellow undertones. Stick with a lip color that is similar to your undertone. If your skin has pink undertones, look for lip shades that have blue or purple tones. For skin with warmer, yellow undertones, look for warmer colors. While that guidance is good, there are a couple of great cheats we can all embrace. One is sheer lipstick. It lets your natural lip color shine through beautifully. Another is tinted lip balm – the perfect choice if you're a gal who likes to swipe and go (no mirror necessary!). Finally, a lip plumper works for everyone to boost volume and add shine. Let's start there and work backwards!
Lip Plumpers
Remember when lip plumpers first came out on the market? I don't know about you, but I rushed out to get one – and spent the next several months with stinging, burning lips. I'm not sure if it really worked, but it sure felt like it did! Thankfully, those products are long-gone. The newest lip plumpers work by harnessing the body's own moisture, with hyaluronic or collagen spheres that retain that moisture in the lips, plumping them naturally. Typically, lips thin as we age due to a natural loss of collagen, so this is good news for those of us in midlife and beyond! I use a lip plumper every morning. I apply it before my other makeup, giving it time to do its thing while I apply my other makeup and dry my hair. Then I either just go with it (some lip plumpers come in really pretty shades), or I apply a lipstick over it. Here are a few of the lip plumpers I love. (Click the images for more information.)

Tinted Lip Balms
Thankfully, lip balm has evolved beyond the thick, waxy Chapstick we all remember from our youth! Today, most lip balms come in beautiful tints. I love them because they are so forgiving and easy to swipe on even when you don't have a mirror available. It's hard to go wrong with a lightly-colored lip balm! Here are some that live in my makeup drawer. (Click the images for more information.)

Sheer Lipstick
From super-shiny to just a hint of color, today's sheer lipsticks are infused with hydrating, moisturizing ingredients to fill in lines and provide more coverage than a balm. Here are three of my favorite options. (Click the images for more information.)

Bonus Options!
For more coverage than a sheer lipstick, a balm, or a plumper, I'm sharing a couple of other options that I love. (This one ended up on my Valentine's Day Gift Guide because it is so much fun!)  (Click the images for more information.)

Do you have a pink plumper/gloss/balm/lipstick that you can't wait to pull out this spring? I'd love to know your favorite! Share it with me in the comments, okay?
Blessings,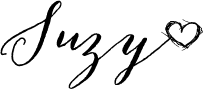 P. S. Today is the last day to enter my Valentine's Day Care Package giveaway with MidTerm Fix! If you haven't entered yet, you'll want to learn more about this great company, and enter to win this care package (complete with a $50 VISA gift card!) that you can send to one of your precious grown and flown kids (or another loved one) in time for Valentine's Day. Click here to learn more!