If you're new empty nester, know that what you are going through is quite possibly one of the most challenging transitions you will ever experience. My heart goes out to you, and my thoughts and prayers are with you. I have been there. Know that you are not alone. I remember my emotions fluctuating wildly. Intellectually, I could acknowledge that it was time for my kids to move beyond our nest. In a weird way, it was a time of simultaneous celebration and grief. I was excited over the growth I knew was to come in my child's life, and mine as well. My feelings alternated between joy, grief, anxiety, exhilaration, freedom, and fear in no particular order. Today, I'm sharing what I learned in those early days and months of the empty nest.
I learned to let my feelings come and just to sit with them. I remember feeling pretty raw emotionally in those first few months. I also remember being very aware of the fact that there was no way to speed up my adjustment or to wade through my complex feelings any faster. Simply put, it was just going to take some time. And it did.
Eventually, though, it dawned on me that this was just another season of life (Ecclesiastes 3), albeit one with its own unique set of challenges. For me, one of the greatest adjustments in this season has been allowing myself permission to focus on many areas of life that I had set aside (sometimes not even consciously) while I was busy focusing on my children. I decided that I wanted to grow through this season of life. It was in that spirit that I started Empty Nest Blessed. My heart was (and still is!); to share my journey and to encourage and bless you as we walk this path together.
Mentors and older friends were invaluable to me in modeling the adjustment to the empty nest. I read numerous books on subjects like midlife, aging, parenting adult children, and the empty nest. I spent time journaling and in prayer. I made lists of things I wanted to do, projects I wanted to take on, people I wanted to spend time with, and places I wanted to go.
The best advice I received? Don't make big decisions or changes immediately. The first months of the empty nest are not the ideal time to adopt a puppy or move to a new town! What you are going through is a major life change. And you need time to process it. There is no particular timetable. Seek out help if you need it, whether you need to meet with moms who have been there or just dive into some good resources. If you need to, see a counselor that can help you talk through this big change in your life. If you are married, talk to your husband; and let him talk to you about his feelings as well.
Gradually, I began to get used to the "new normal" and even enjoy things about the empty nest. You will too, I promise. You will marvel at the way the house will stay clean and no one will eat that last bit of ice cream you were saving just for yourself! Give yourself the time you need to get used to this new season of life.
As for me, I have loved rediscovering myself and sharing my journey with you. From beauty and travel to fashion, marriage, volunteering, cooking (and more!), I will continue to share content that is fun, uplifting, and most of all, a blessing as we grow together in this season of life. Is there a subject you would like me to cover more (or less)? I would love to hear from you. You may leave me a comment below or if you want to keep things confidential, go to my "Contact" page and leave me a message. Thank you for walking the path with me and for opening your hearts to Empty Nest Blessed (my biggest empty nest project!).
And to you new empty nesters – know that you are not alone. xoxo
– MY FAVORITE EMPTY NESTER RESOURCES –

Blessings,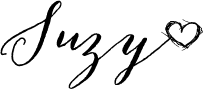 Photo by Megan Weaver.