I am so glad you are here! Empty Nest Blessed is a lifestyle website and blog for long-time, new, and even not-yet Empty Nesters. Me? I've been married to my college sweetheart for 30 years and we have one son attending law school, one son who recently graduated from college (and got married three weeks later!), and one daughter who is a college junior.
Without a doubt, the Empty Nest can be a complex time of transition. Not only are the children leaving home, but this time is often accompanied by a milestone birthday (I actually turned 50 on the EXACT day I dropped my last child off at college. Seriously?), physical changes, reconnecting with your spouse and the challenge of redefining yourself as a woman in today's world. Just like any other season of life, however, the blessings come along with the challenges. Perhaps one of the greatest adjustments in this season of life is giving ourselves (guilt-free!) permission to focus on many of the areas of life that we may have had to set aside while busy in the child-rearing years. In that spirit, some of the topics I cover at Empty Nest Blessed include:
Beauty
Cooking for Two
Date Night Ideas
Fashion
Generating Income – opportunities to earn a little (or a lot).
Giving Yourself Away (Volunteering)
Health & Fitness
Parenting Adult Children
Travel
Learning & Growing (Let's refocus and recommit to doing everything better.  Our little excuses have moved out of the house!)
Your Second Act – (Work?  Further your education?  Learn a new skill?)
Also, under the Resources tab in my navigation bar, you'll find a drop-down menu of helpful resources for Not-Yet Empty Nester, New Empty Nester, and even Long-Time Empty Nesters. I hope you'll find these as valuable as I have. Under the Profiles tab in my navigation bar, you'll find another drop-down menu, where you can read about other women, and how they've handled the empty nest. You'll be amazed and encouraged by their stories! In my blog posts, I'll always link to my favorite resources, products, and places to hopefully inspire and equip you. You can contact me at suzy@emptynestblessed.com.
I promise to keep it fun, uplifting, and most of all, a blessing.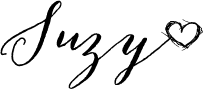 P. S. I recently had an opportunity to answer some of my readers' questions about my own, personal empty nest experience and also about how Empty Nest Blessed came to be. It was such fun! To read this Q&A, click here.
Empty Nest Blessed is part of an affiliate advertising program. This means that if you click and/or make a purchase through certain links on this site, or any associated social media platforms, I may make a commission from that click and/or purchase. Please know that I only write about and recommend the things I love and think you will love. I am so grateful for your readership and support!